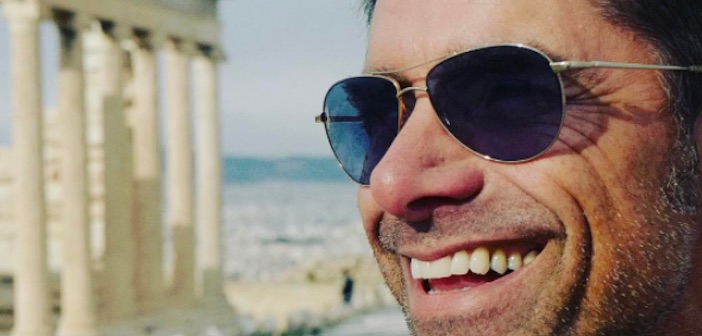 Calling Greece #Homeland in a hashtag, popular actor John Stamos posted a series of photos on his Facebook and wrote "No better place to be on my Greek Nameday then Greece. #Homeland."
Stamos is posting his way through his winter holiday, using all of his social media accounts to let his fans know just how much he loves it there and reminding everyone it's his name day.
The Hollywood star also took a photo with an Evzone guard at the Tomb of the Unknown Soldier in front of the Greek Parliament Building at Syntagma Square. (see gallery below)
Today is my name day in Greece. Happy name day to me and all the other Johns out there! pic.twitter.com/zbxxEkSPls

— John Stamos (@JohnStamos) January 7, 2017
Stamos posted several photos on his Facebook page from a visit to the Acropolis.
His world famous smile, which also wowed President Obama and guests at the Greek Independence celebration at the White House a few years ago was also on full display on his Instagram account.
The photo he posted has received tens of thousands of likes.