John Aniston, the actor famous for his work on the daytime drama "Days of Our Lives," has died. He was 89. His daughter, Jennifer Aniston, shared the news on Instagram in a beautiful post eulogizing her father:
"You were one of the most beautiful humans I ever knew. I am so grateful that you went soaring into the heavens in peace – and without pain. And on 11/11 no less! You always had perfect timing. That number will forever hold an even greater meaning for me now 🕊️I'll love you till the end of time💔"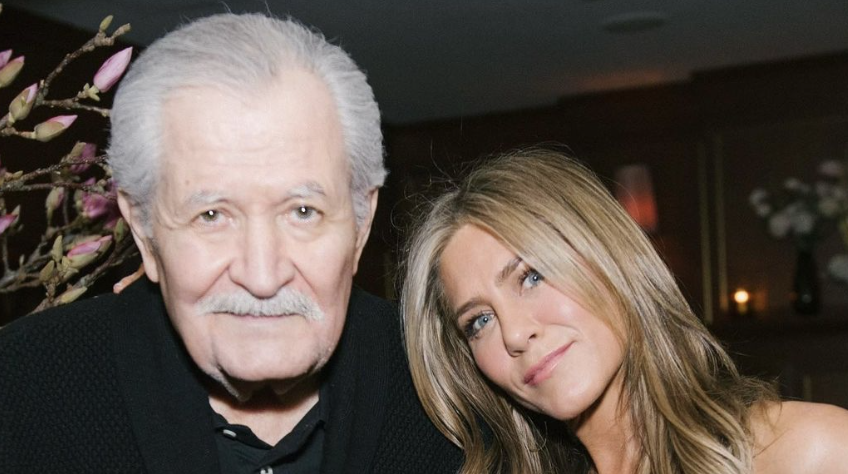 Life and career
John Aniston, born Yannis Anastassakis in Greece, is best known for his long tenure on the NBC daytime drama series Days of Our Lives, where he played the roles of Eric Richards and Victor Kiriakis. Aniston received both A Daytime Emmy nomination for Outstanding Supporting Actor in a Drama Series in 2017 and a Daytime Emmy Lifetime Achievement Award for his long-lasting career in 2022.
Aniston's story is one familiar to many of the Greek diaspora. Born in Chania, Crete, his family moved to America when he was just 2 years old. His father anglicized the Anastassakis name to Aniston and settled in Chester, PA, where the family operated a restaurant. Aniston graduated from Pennsylvania State University with a bachelor's degree in theater arts. He served in the United States Navy as an intelligence officer before beginning his career as a soap opera actor, which lasted over 50 years.
Aniston was known for his charisma. He went viral for his comment at the Greek America Foundation's 2011 Gabby Awards at Ellis Island, where on the red carpet, he expressed a wish familiar to many a Greek parent: "I wish my daughter could be here so she could meet a Greek husband." The quote went viral in the mainstream media.
Aniston told his daughter, Friends star Jennifer Aniston, not to follow him into show business. "I told her, 'You don't want to be in show business. Show business stinks,'" he said. "I tell everybody who wants to be an actor, don't be an actor, be something else. Because if my telling (them) to stay out of show business is gonna keep them out, they shouldn't be in it in the first place."
Jennifer, of course, did not follow his advice and has gone on to become one of our era's most famous, successful Greek Americans.
With a career spanning 50 years, Aniston's legacy is one to celebrate.