Basketball star Kobe Bryant is getting a head start on spending a bit of his $48.5 million he received for his two-year contract extension from the Los Angeles Lakers— Greek style. The 35-year old was spotted vacationing in Mykonos with his wife Vanessa and their two daughters Natalia and Gianna.
The couple and their kids were friendly with the passers by and let people take dozens of photos while they strolled the town— with their body guard only steps away the entire time.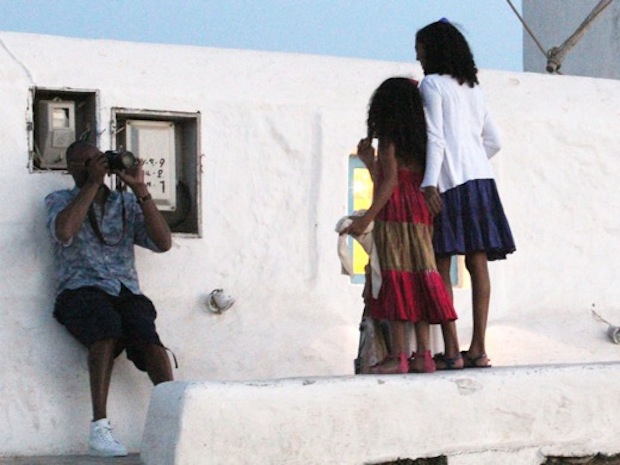 The highest player in the NBA— Bryant is using his time to relax and recover from an Achilles heel injury that left him side-lined for most of the last season.
Prior to jetting off to Mykonos, the family spent a few days in Athens, visiting the Acropolis and other sites.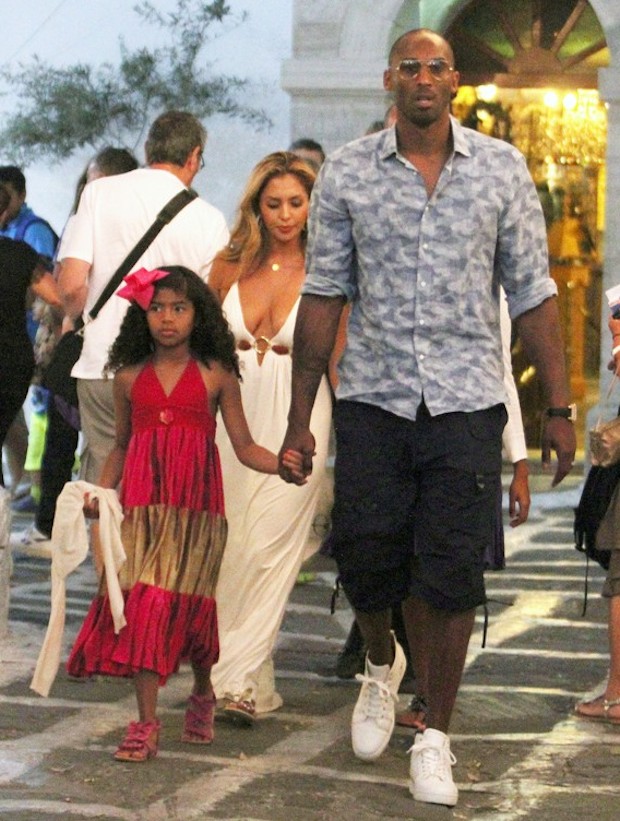 See footage below of his stop at the iconic windmills of Mykonos.