Dr. George Papanikolaou is celebrated for inventing the Pap test, which detects early signs of uterine and cervical cancer in women.
As a result of the early detection test, Papanikolaou is credited with saving millions of women from deadly diseases.
Born May 13, 1883 in Kymi on the Greek island of Euboea, Papanikolaou studied music and humanities before devoting himself to medicine at the age of 15.
He received his medical degree from the University of Athens in 1904 and a doctorate from the University of Munich six years later.
Papanikolaou immigrated to the United States with his wife, Andromachi Mavroyenis, in 1913.
The couple originally struggled to survive as immigrants in New York. Papanikolaou worked as a carpet salesman and played the violin in restaurants. Mrs. Papanikolaou had a sewing job that brought in $5 a week.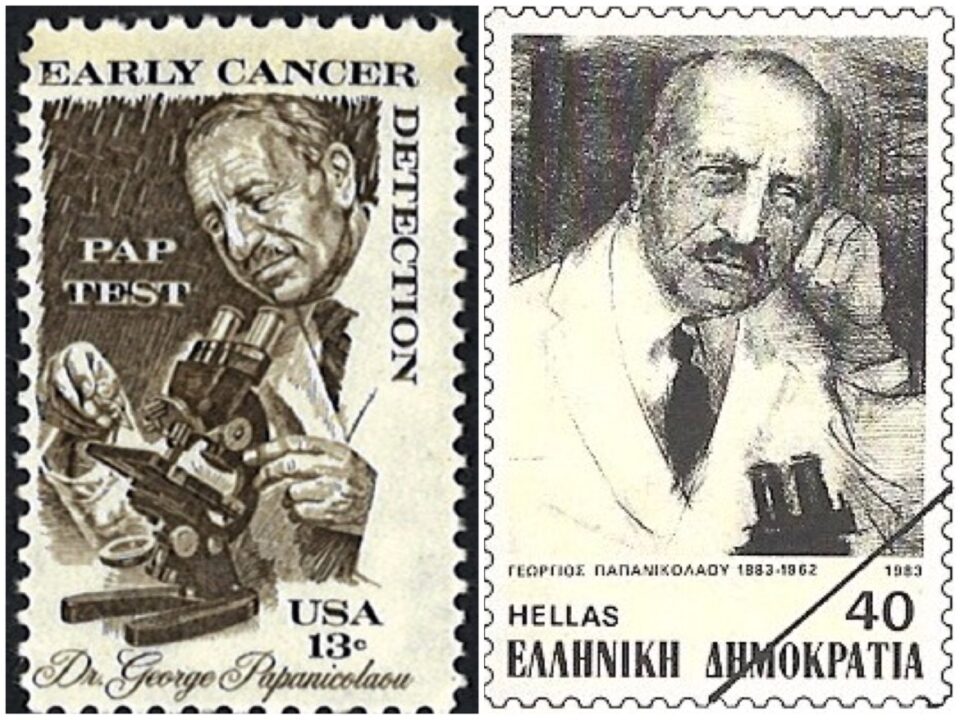 Papanikolaou eventually got a job as a researcher in the pathology department at New York Hospital and the department of anatomy at Cornell University. His wife worked alongside him as a technician and sometimes a test subject.
The couple's breakthrough came after they asked a group of friends to participate in a study for their research looking at how cells in the vagina and uterus change during the menstrual cycle. A test involved undergoing a Pap smear.
As it turned out, one of the couple's friends had cervical cancer at the time. Papanikolaou was able to detect the cancer by seeing malignant cells while examining the Pap smear under a microscope.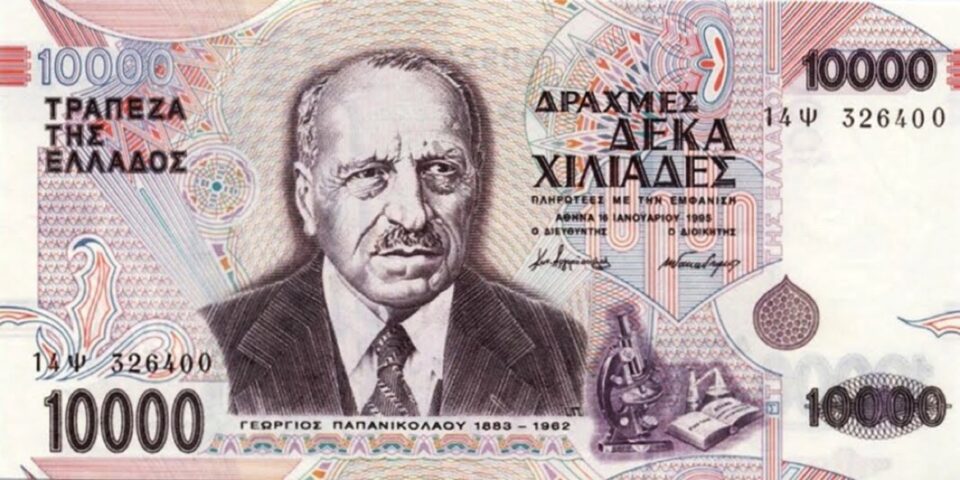 "The first observation of cancer cells in the smear of the uterine cervix was one of the most thrilling experiences of my scientific career," Papanikolaou said.
Despite reporting that Pap smears are an effective way to detect cancer early in 1928, his findings were not widely recognized until they were published in his 1943 book "Diagnosis of Uterine Cancer by the Vaginal Smear."
The Pap smear remains widely used to this day. Through its early detection, the test is estimated to have reduced deaths caused by female reproductive cancer by half.
Papanikolaou received two nominations for the Nobel Prize in his lifetime and received the Albert Lasker Award for Clinical Medical Research in 1950. 
Other honors bestowed upon him include appearing on the Greek 10,000-drachma banknote before the currency was replaced by the euro. He also appeared on a U.S. 13-cent stamp in 1978.
Every year on his birthday, Google honors Papanikolaou with a Google Doodle.

George Papanikolaou died in Miami on February 19, 1962, at the age of 78.
---
Is The Pappas Post worth $5 a month for all of the content you read? On any given month, we publish dozens of articles that educate, inform, entertain, inspire and enrich thousands who read The Pappas Post. I'm asking those who frequent the site to chip in and help keep the quality of our content high — and free. Click here and start your monthly or annual support today. If you choose to pay (a) $5/month or more or (b) $50/year or more then you will be able to browse our site completely ad-free!

Click here if you would like to subscribe to The Pappas Post Weekly News Update