Seven years have passed since the American football world said goodbye to NFL great Alex Karras, a four-time Pro Bowl player who spent 12 seasons playing for the Detroit Lions — from 1958 to 1970.
Karras, who passed away at age 77, was enshrined into the Lions "ring of honor" in October 2018. The honor came decades after he had already been inducted into the College Football of Hall of Fame in 1991 — recognition for his achievements during the years he played at the University of Iowa before entering the professional level.
But his reputation and enduring legacy extend beyond football into the realms of wrestling, sportscasting and acting, where he enjoyed relative success in films, television shows and advertisements.
As an actor, Karras played a minor but memorable role in director Mel Brooks' 1974 smash hit comedy film "Blazing Saddles," which featured prominent actors such as legend Gene Wilder. The film received three Academy Award nominations and is ranked number six on the American Film Institute's "100 Years…100 Laughs" list.
He played the very strong and slow-witted thug Mongo, who rode into town on a huge brahman marked with "yes" and "no" passing signals, knocked out a horse with one punch and famously responded to a question from Sheriff Bart with, "Don't know…" (looking straight into the camera) "… Mongo only pawn in game of life."
The Indiana native starred as Webster Long's (Emmanuel Lewis) adoptive father, George Papadopolis, in the ABC sitcom "Webster" (1983–1989) alongside his real-life wife Susan Clark.
Karras also played James Garner's closeted gay bodyguard in the 1982 Academy Award-winning British-American musical comedy "Victor/Victoria."
Born Alexander George Karras and raised in Gary, Indiana, Karras was the son of Dr. George Karras, an immigrant from the Greek island of Chios who graduated from the University of Chicago and got his medical degree in Canada. There George met and married Emmeline Wilson, a registered nurse.
George opened a medical practice in Gary but died when Alex was 13 years old. By that time, Alex had started playing parking lot football in his neighborhood — where he blossomed into a four-time Indiana all-state selection at Gary's Emerson High School and thereafter went to play for the University of Iowa.
Karras struggled in the beginning at Iowa — with classwork, homesickness — and mostly his coach, Forest Evashevski, with whom he regularly feuded during his college career. The future All-American probably would have left the university had he not befriended a Greek theater owner, Ernie Pannos, as well as fellow players Cal Jones and Bob Commings.
In his senior season in 1957, Karras' stellar performance earned him the Outland Trophy — as well as a runner-up spot in the voting for the Heisman Trophy — the most prestigious national award in American college football.
To this day, Karras and Ohio State player John Hicks (in 1973) remain two of only three linemen to finish so high in the Heisman Trophy voting, as the award most commonly goes to quarterbacks, running backs and wide receivers.
The Detroit Lions selected Karras with the 10th overall pick in the 1958 NFL draft. But before beginning his career, the Iowa graduate signed a contract as a professional wrestler in December 1957, earning $25,000 over the six months before his rookie season began.
Karras enjoyed a dominant career with the Lions, whose defense he consistently led from his interior tackle position in the middle of the action. He missed the 1963 season after receiving a suspension for gambling and in that time returned to pro wrestling, taking on such memorable characters as "Dick the Bruiser."
He was reinstated on March 16, 1964 by NFL commissioner Pete Rozelle.
After the 1971 preseason, while recovering from a knee injury, the Lions released Karras, who ended his playing career at age 35. Known as an "iron man," Karras missed only one game due to injury over his 12 seasons and 161 games played. The NFL Hall of Fame named him a member of the 1960s "All-Decade team."
After his career Karras entered full-time into acting and television gigs, but he had actually made his original film debut in 1968 — while still playing for the Lions.
Karras acquired a reputation as an unconventional storyteller who would improvise tales about past lives to amuse his teammates. This reputation attracted the attention of writer George Plimpton, who had heard many stories about the Lions' notorious defensive leader while training with the team for his book "Paper Lion."
Plimpton adapted the book into a 1968 film featuring Karras as himself. The film portrays the athlete as he was in real life — entertaining teammates with impromptu stories of past fictional lives, including his marriage to Nazi German chancellor Adolf Hitler.
Following his NFL career — and because of his role in "Paper Lion" — Karras would make several appearances on "The Tonight Show Starring Johnny Carson."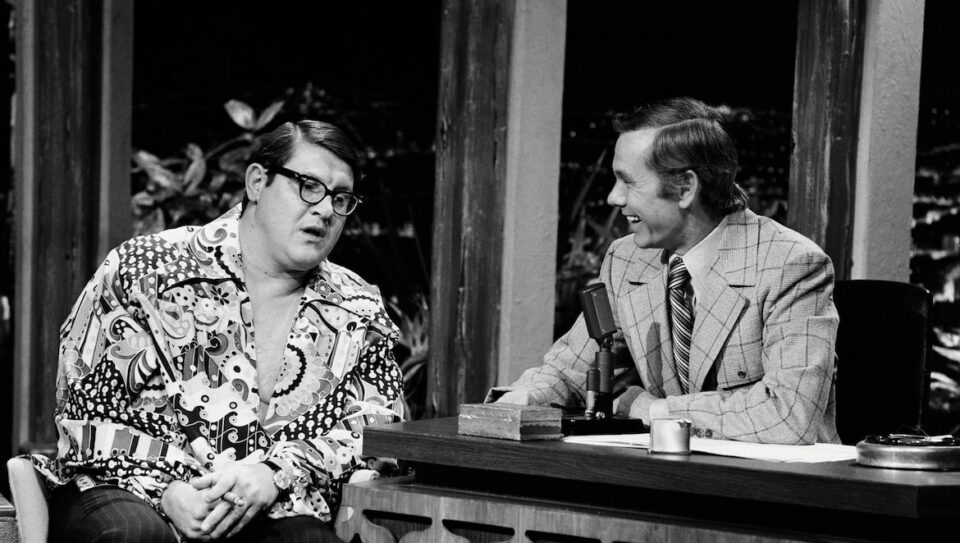 Karras returned to acting with various roles in movies, television shows and commercials. Among other appearances, his most memorable role was in the 1975 made-for-TV movie "Babe," where he played hulking ex-wrestler George Zaharias, loyally caring for his cancer-stricken wife, the legendary athlete Babe Didrikson Zaharias.
In 1973, ABC brought Karras on as a commentator to replace Fred Williamson for the network's Monday Night Football broadcasts, where he served three years until leaving after the 1976 season. His most memorable comment came in his first game, when he joked that bald Oakland Raiders' lineman Otis Sistrunk, who never attended college, was from "the University of Mars."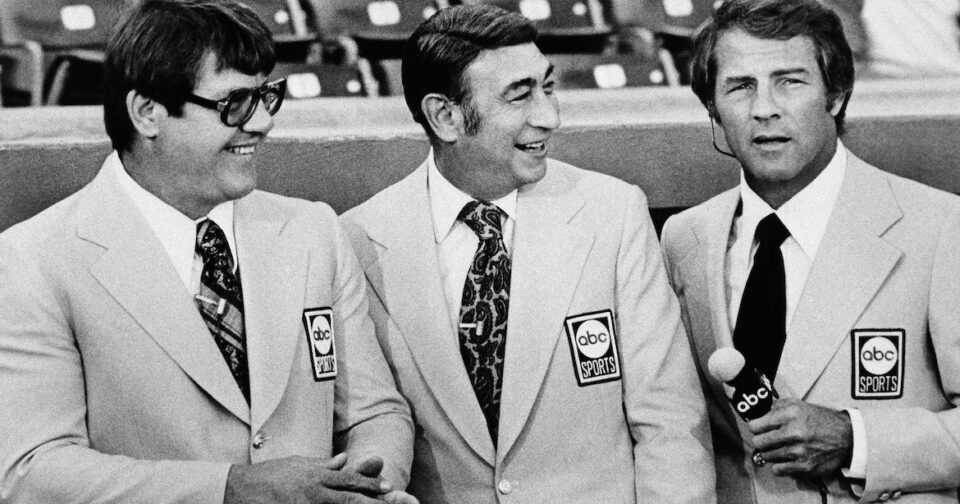 Karras documented some of his own life experiences — both through fiction and non-fiction — through a novel titled "Tuesday Night Football," as well as his autobiography titled "Even Big Guys Cry."
In 2017, NFL Films released a short video documentary about his career, ranking him as one of the top 10 players not in the league's Hall of Fame.
Featured Image / AP File Photo
---
Is The Pappas Post worth $5 a month for all of the content you read? On any given month, we publish dozens of articles that educate, inform, entertain, inspire and enrich thousands who read The Pappas Post. I'm asking those who frequent the site to chip in and help keep the quality of our content high — and free. Click here and start your monthly or annual support today. If you choose to pay (a) $5/month or more or (b) $50/year or more then you will be able to browse our site completely ad-free!

Click here if you would like to subscribe to The Pappas Post Weekly News Update