Perhaps going a bit too far in praising one of our favorite Greek American heartthrobs, Paper Magazine called John Stamos "One of the finest gifts the Isles of Greece have ever given us" and "just a notch below democracy." Ok, we love John Stamos too… But… a notch below democracy? Ok, we get it… It's humor.
Stamos recently finished shooting Nia Vardalos' sequel of My Big Fat Greek Wedding and will be reprising the role that turned him into a household name in America— that of Uncle Jesse for the Netflix series "Fuller House."
Read the Paper Magazine interview here where he bares more than his soul… Beware, his Greek back side the first thing that pops up, which is why we've made this "Not Safe For Work" but still worth sharing, knowing how many of you love him. Besides, John's butt is "breaking the internet" as they say… Trending on Facebook and Twitter and already turned into humorous memes and (excuse the pun) the butt of jokes.
Christina Kakavas makes cute t-shirts for a living for a company called Loukoumaki. And when she's not doing this, she's known for making people laugh… This one gave a lot of people a chuckle after she posted in on her Facebook.
And if this kind of nudity offends you… well, Relax. It's been with us since Classical times and the Greeks are the ones who perfect it. There's even a larger than life poster of yep, a bare-bottomed Greek man on the front facade of the Field Museum promoting their latest exhibition about John Stamos' very own ancestors.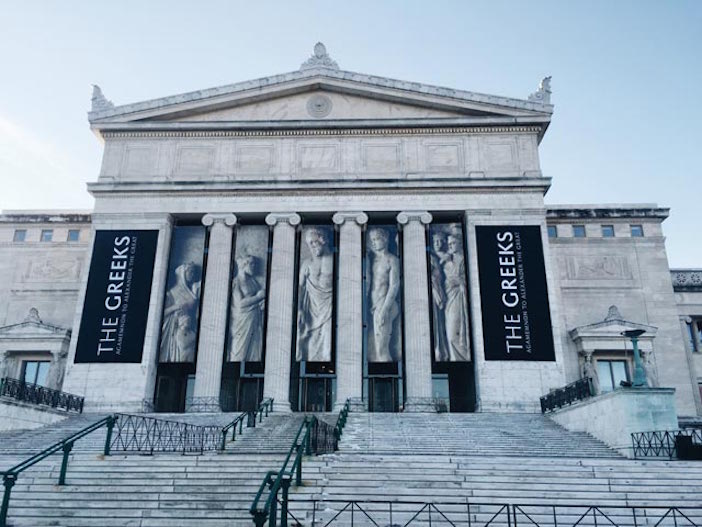 If you can't wait to see it… Keep scrolling. It's almost here… But one more thing, in case you're still offended that we posted this. Remember the Athens 2004 Olympics Opening Ceremonies, when dozens of nude Greek statue-like men appeared on international television in front of billions of people?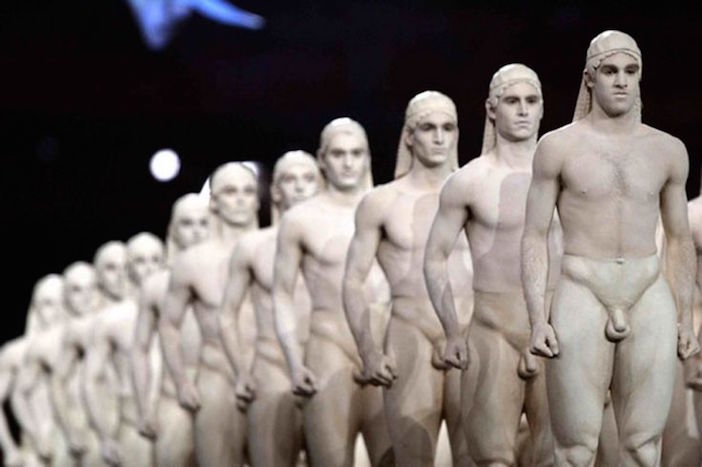 You see it's not that bad after all. Now here's John…