John Stamos flew to Toronto to shoot scenes in the sequel of My Big Fat Greek Wedding, Canada's Global News reported yesterday. The news is unconfirmed from the film's producers.
The 51-year-old former Full House star tweeted: "Thank you Canadian immigration – you were super cool" after clearing customs at Pearson International Airport in Toronto, where the sequel to "My Big Fat Greek Wedding" is currently shooting.
After arriving in Toronto, he tweeted: "Can anyone figure out what movie i'm shooting here in Toronto??? (pics tomorrow )) Hint GREEEEEEEEEEEEEEEEK"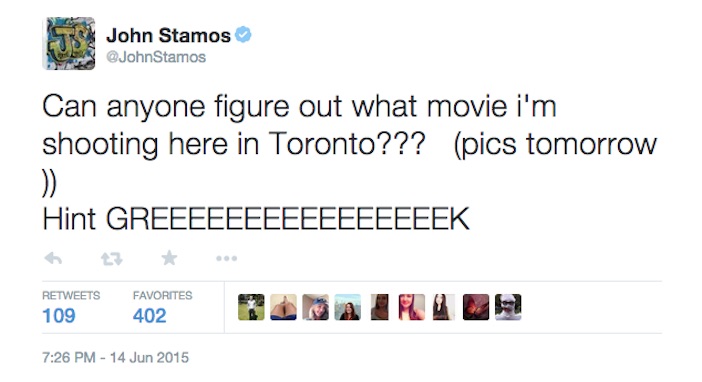 He went on to further tease a photo of himself as 'Stavros', Uncle Jesse's relative from Greece who visited the original Full House series in a memorable episode. (The actor portrayed both roles) Stamos captioned the pic: "My big fat greek ……..Stavros"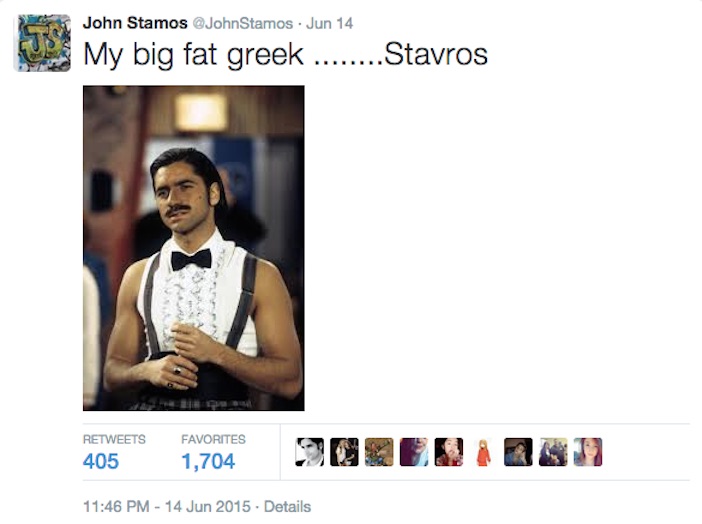 If all hints are true, Stamos' dream of being in the sequel will be realized, after all. Last May he tweeted the film's producer Rita Wilson, that his "Greek ass better be in it."
The film is scheduled to be released on March 25, 2016.