One of television's most popular primetime cooking shows is going Greek this fall when the new season premieres, and The Pappas Post was behind the scenes during filming.
We got an exclusive sneak peek at the primetime culinary television series "Moveable Feast with Fine Cooking" which is produced by Fine Cooking Magazine and PBS Television and hosted by Australia's top celebrity chef Pete Evans.
During the episode, which will air in the fall, Evans traveled to New York City and met up with Chef Maria Loi, known for her eponymous restaurant Loi Estiatorio in Midtown Manhattan and her long line of healthy Greek products that are sold throughout the region at Whole Foods and other grocery stores.
Loi took Evans to the Upper West Side to visit Urbani Truffles Lab, where she shared ancient Greek culinary insights including, yes, you guessed it — the ancient Greek origins of the truffle, known in Greek as the troufa.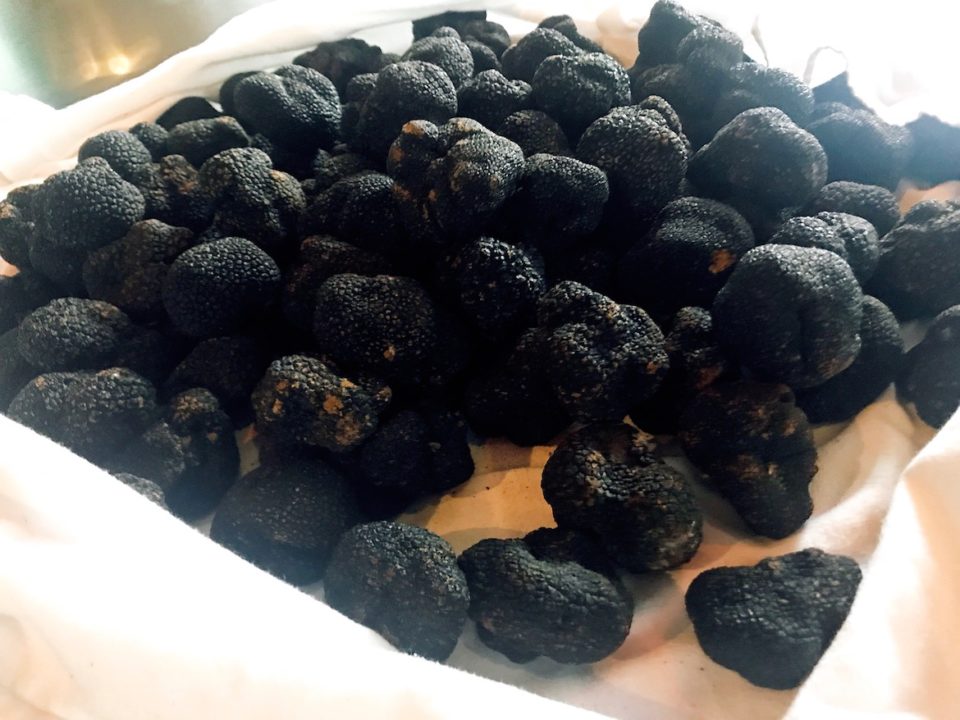 Scientifically speaking, truffles are part of the "ascomycete" family, a name that comes from the Greek term "ascomykitas," meaning a "sack of dimples." Ancient Greek legend says that truffles are born in the point where thunderbolts thrown to the earth by Zeus hit the ground.
During filming, Loi caught Evans off guard, sharing a little-known tidbit that in fact, truffles are aphrodisiacs — also known as "love drugs."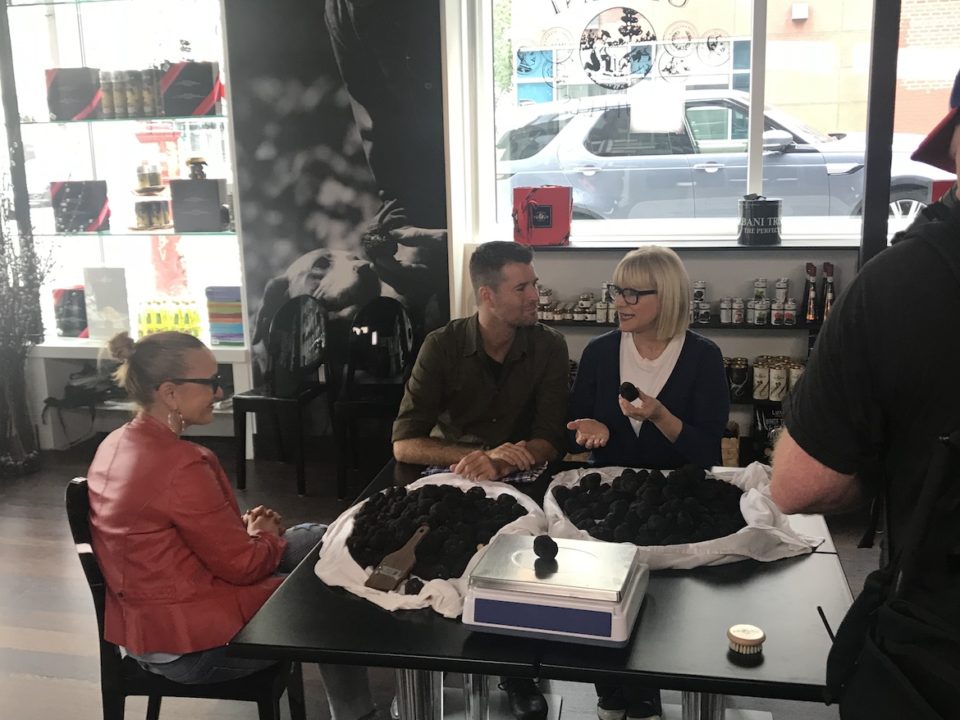 After the truffle adventures, Chef Loi visited one of the oldest Greek establishments in New York City, Poseidon Bakery in Hell's Kitchen, where she made authentic Greek phyllo dough that literally resembled bed sheets.
Maria spent time talking to owner Lillian Fable about the history of the iconic dough, as well as discussing the bakery's origins which date to the early 1920s. The TV cameras rolled and rolled as the two women compared notes from generations of Greek women past while sheets of the thinly rolled dough unfolded before them.
Interesting side note: Poseidon Bakery is the last bakery in Manhattan to make phyllo dough by hand and Lillian and her husband Andy's son Paul is the fourth generation of the family to live (upstairs) and make delectable Greek baked goods downstairs in the bakery.
Before leaving the almost century-old establishment, Loi joked that Poseidon Bakery happens to be right next to a Turkish restaurant ("Is this coincidental?" she joked, sharing the story when her Greek baklava that she prepared for President Obama caused an international diplomatic incident in 2012).
Next and final stop for the film crew and the two celebrity chefs was Loi Estiatorio where Chef Loi used the homemade phyllo from Poseidon Bakery to make tyropita (cheese pie), while Evans made kotosoupa avgolemono (chicken egg-lemon soup) with truffles that he picked up from Urbani.
Evans was treated to a giant mouthwatering feast that included a variety of homemade dishes straight from Chef Loi's own hands — horiatiki (village) salad, marouli (romaine) salad, tyropita, spanakopita, dolmadakia (stuffed grape leaves), grilled octopus, fresh branzino and a special shrimp salad made with Loi Garlic-Potato Dip (skordalia), fresh dill, tomato, Epiros Feta, kalamata olives, and olive oil.
While the cameras weren't rolling, we did catch Evans licking his fingers after every bite.
The popular television show airs nationally. Check your local PBS network listings and follow Fine Cooking Magazine on Facebook, Instagram and Twitter for updates on when it will air.
*****
Since you're here… I have a small favor to ask.
More and more people than ever before are reading The Pappas Post and despite increasing costs to maintain the site and provide you with the quality content that you deserve, I will never "force" you to pay for our website or add a paywall. I believe in the democracy of the internet and want to keep this site and its enriching content free for everyone. But at the same time I'm asking those who frequent the site to chip in and help keep it both high quality— and free. We've implemented a "free-will" annual subscription for those who want to support our efforts. I guess it's fair to call it a philotimo subscription… because you don't have to do it but it's really the right thing to do if you love the site and the content we publish. So if you like The Pappas Post and want to help, please consider becoming a "philotimo subscriber". Click here to subscribe. If you'd rather make a one time donation, we will gladly accept any amount, with appreciation. Click here to donate any amount.