Yesterday I attended a memorial service in Chicago for Eyal, Gilad and Naftali— three Israeli teenagers who were abducted and brutally murdered. Although all fingers point to Hamas— it has yet to be confirmed by the terrorist organization if they, in fact, were responsible. Given their past and their tactics— it probably was Hamas.
Gil-Ad Shaer,16, Eyal Yifrah, 19, and Naftali Fraenkel, 16, were kidnapped late at night on June 12. Fraenkel is a dual Israeli-American citizen, prompting even a statement of mourning from President Barack Obama. The entire nation of Israel came to its knees as three of its boys were brutally murdered.
I don't wear blinders when it comes to Israel and nor am I one not to speak when I believe I see an injustice occurring. Despite my personal love affair with Israel and her people— I have been an outspoken critic of a lot of the tactics and politics by the country's governments over the years— especially when dealing with the Palestinians.
But today, I'm writing about my thoughts that were circling through my head during the memorial for these young teenagers.
Almost 20 years ago I was first introduced to Israel after an invitation by the Greek singer Glykeria, to accompany her for a series of concerts and appearances. One of these appearances included a meeting with then Prime Minister Yitzhak Rabin.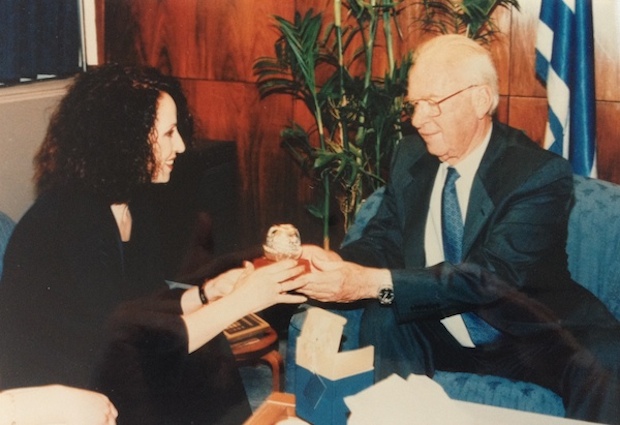 Rabin was a huge fan of Glykeria's and wanted to meet her, personally. He applauded and appreciated her work as a performer, but also as a messenger of peace through culture and music. Glykeria is a household name in Israel she has been there dozens of times. Her record sales in Israel place her at the top of that nation's music industry as the biggest selling singer— foreign or native.
As a humanitarian, she has performed numerous benefit concerts and has visited children's institutions on both sides of the border, often bringing with her a message of love and reconciliation.
So it was almost 20 years ago when I met the Israeli prime minister who had dedicated his political career to peace— and paid a deadly price for it— his own life.
Rabin was killed by an ultra-Jewish nationalist who opposed his support of the Oslo Accords. The assassination sent shockwaves throughout Israel and the world— prompting Glykeria to act and respond.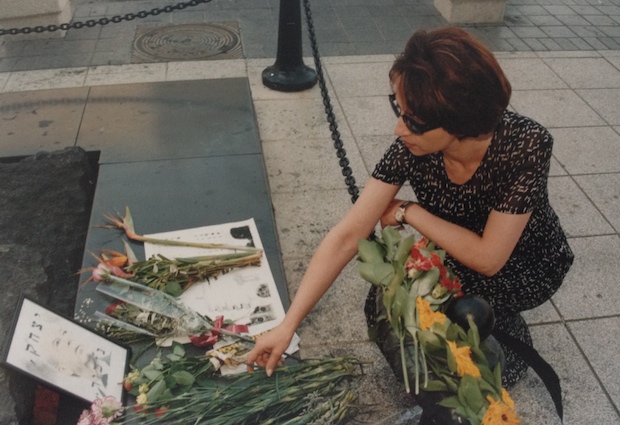 Glykeria did the unthinkable at that time, when a memorial concert was planned in memory of the slain leader. Unbeknownst to the organizers of the event, when it was Glykeria's turn to sing her dedication to Rabin, more than 200,000 people— including Rabin's widow Leah (who invited Glykeria, personally, to perform) waited almost in awe for their favorite singer. They knew of her relationship with Rabin and waited anxiously.
Glykeria brought onto the stage with her two other female singers— one Jewish and one Palestinian- and performed a song that sent chills down the spine of every single person in that square, mesmerizing an entire nation that also watched the event from their televisions.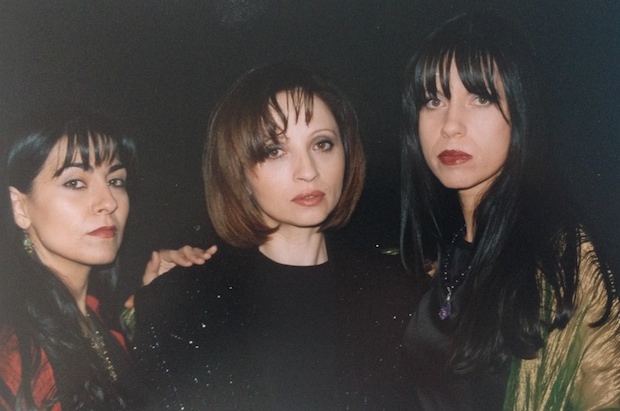 Together, a Christian, a Jew and a Muslim sang "Mother's Prayer" an original Greek song that Glykeria and her musical team had re-written and re-composed to accommodate three cultures of the singers— Greek, Jewish and Palestinian, with lyrics about the pain and suffering experienced by mothers having neither religion nor language. In the end, the song notes— a mother's prayer for her children is one.
Click below to hear the beautiful song:
[soundcloud url="https://api.soundcloud.com/tracks/156889942″ comments="true" auto_play="false" color="ff7700″ width="100%" height="81″]
Glykeria's surprise move— to sacrifice her own opportunity for the limelight in the biggest musical event in Israel's history in exchange for an important and symbolic message— was the front page headline in every newspaper in Israel the next day.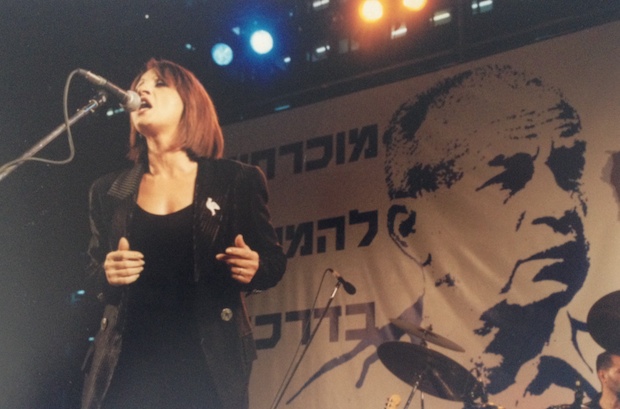 Memories of my own Israeli experiences and the events surrounding Rabin's assassination were fresh in my mind as I, myself, paid tribute to these three young boys who were brutally killed in Israel a few weeks ago.
Twenty years and we haven't learned anything.
I couldn't help but thinking, as this song hummed in my mind during the memorial service, what these boys' mothers must be going through.
No. we haven't learned anything.