After more than 2,000 years, the Battle of Thermopylae remains widely depicted and revered in Western culture as the ultimate symbol of heroic perseverance against seemingly insurmountable odds.
Historians estimate that the battle took place around today's equivalent of late August or early September in 480 BC. At that time, a few thousand Greek soldiers led by Spartan elites and their general Leonidas made a legendary stand whose story has stood the test of time.
In Thermopylae's narrow mountain pass flanked by the sea, the vastly outnumbered, Spartan-led Greek forces fought valiantly for days against Persian king Xerxes I's massive army.
According to modern historians, the Greek army was estimated to have had approximately 7,000 men, while King Xerxes had somewhere between 70,000 to 300,000, or possibly even more. Ancient Greek author Herodotus, widely recognized as the "father of history," wrote in his detailed record of the Greek-Persian Wars — "The Histories" — that the Persian strength was 5,283,220 men.
Before invading, Xerxes had insisted that Leonidas and his men surrender their arms, to which Leonidas famously replied, "Molon labe," meaning "Come and take them." Needless to say, the battle was on.
Despite their disadvantage in numbers, the Greeks held strong. Their strategy involved holding a line only a few dozen yards long between a steep hillside and the sea. This constricted the battlefield and prevented the Persians from utilizing their vast numbers.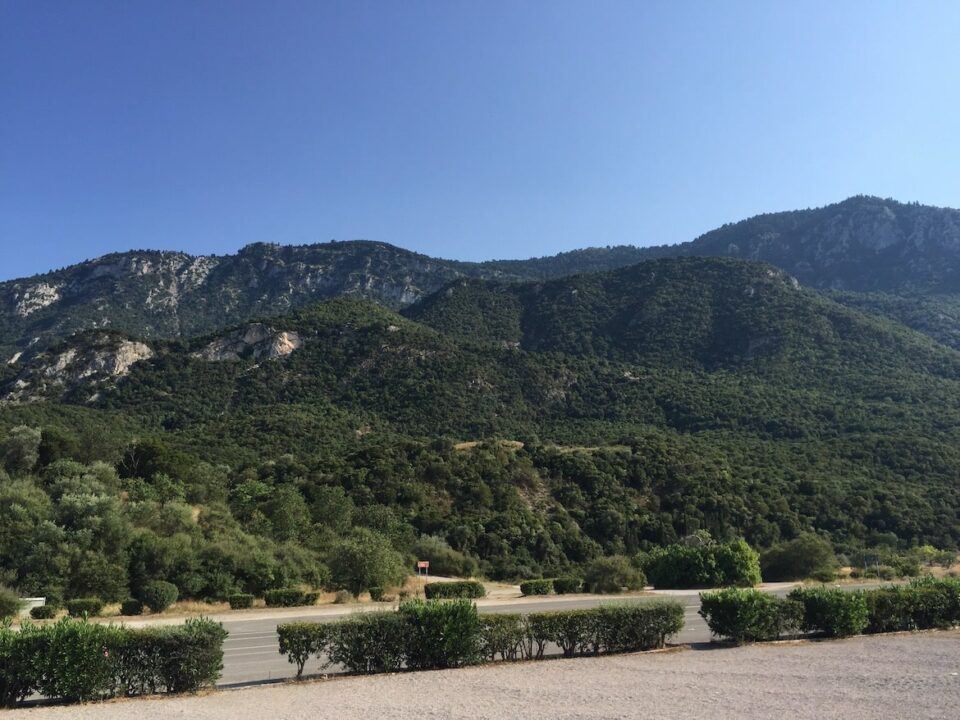 For two days, the Greeks fended off Persian attacks, suffered minimal losses and inflicted heavy casualties on the enemy's forces.
But then they experienced betrayal from within their own ranks.
Ephialtes, a Greek citizen desiring reward, informed Xerxes of a path that the Persians could take to bypass the mountains and attack Leonidas and his men from behind. Xerxes and his southward-advancing army would thus be able to outflank the Greeks, surrounding them entirely.
In response, Leonidas sent a few thousand Greeks to retreat to their city-states and escape inevitable death. Thereafter the Spartan general stayed behind with a small contingent of his best warriors to fight until the end.
Among those who stayed behind were Leonidas' 300 bodyguards, which has since given way to the famed "300" pop culture references — including the 2006 film of the same name starring Gerard Butler.
But the "300" term has also created misconceptions about Thermopylae, as it causes some to believe that the entire Greek force consisted of only 300 Spartans, when in reality it included a few thousand Greeks from other city-states.
Nonetheless, Leonidas and the contingent that stayed behind held their ground against the Persians but were inevitably defeated after being encircled and severely outnumbered.
But the heroic sacrifice of the Spartans and their fellow Greeks has remained in the hearts of many, and their legacy echoes to this day in more ways than one.
After the battle, the Greeks built a stone lion in honor of those who had died and specifically for the fallen king Leonidas.
In 1955 a statue of Leonidas (pictured at the top of this article) was erected at the site of Thermopylae by King Paul of Greece in commemoration of his and his troops' bravery. The site includes a monument to the Greek soldiers as well as the adjacent Thermopylae Museum, which screens digital recreations of the battle for visitors.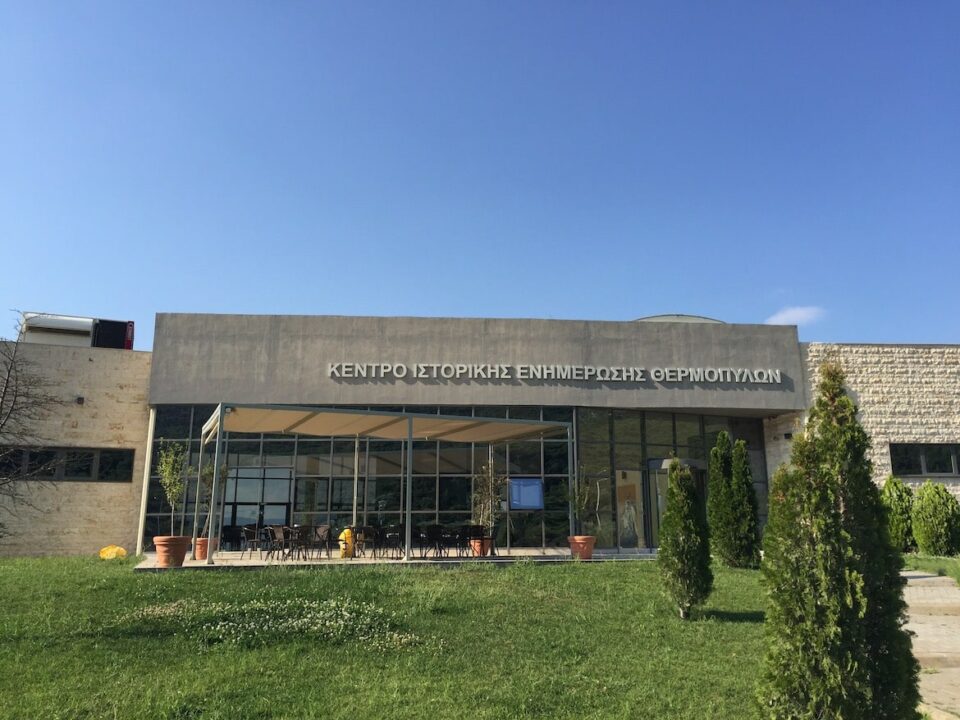 In the city of Sparta, a similar statue of Leonidas was erected in 1968.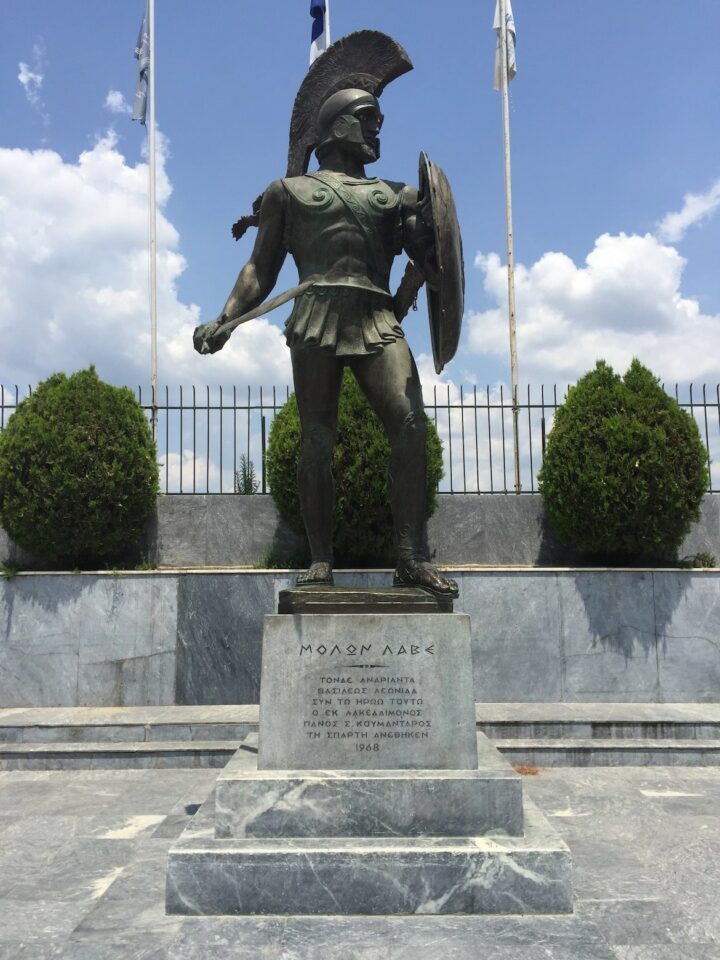 The Louvre Museum in Paris features a famous 1814 painting by French artist Jacques-Louis David which is on display in one of its main halls.
Below is the link to a video about Thermopylae by The Infographics Show — which has millions of subscribers — that makes wide usage of graphics and visuals to explains the battle's circumstances and how it unfolded.
---
Is The Pappas Post worth $5 a month for all of the content you read? On any given month, we publish dozens of articles that educate, inform, entertain, inspire and enrich thousands who read The Pappas Post. I'm asking those who frequent the site to chip in and help keep the quality of our content high — and free. Click here and start your monthly or annual support today. If you choose to pay (a) $5/month or more or (b) $50/year or more then you will be able to browse our site completely ad-free!

Click here if you would like to subscribe to The Pappas Post Weekly News Update