A team of undergraduate students from the Thessaloniki-based American Farm School have been studying the importance of the Mediterranean diet, specifically focusing on traditional Greek spoon sweets.
Known in Greek as "glyko tou koutaliou," they are sweet preserves, served in a spoon as a gesture of hospitality in Greece. They can be made from almost any fruit, but sour and bitter fruits are most common. They may also be made without fruit.
Under the supervision of Food Science and Technology Department professor Tryphon Adamidis, the American Farm School research team discovered that the sweets — in this case wild cherry — maintain fairly large quantities of antioxidants.
"Because of the sugar, many people don't like the sweet," Dr. Adamidis said. "We wanted to investigate whether any of the nutritional value of the fruit remains after such treatment, or if we're just consuming sugar without value."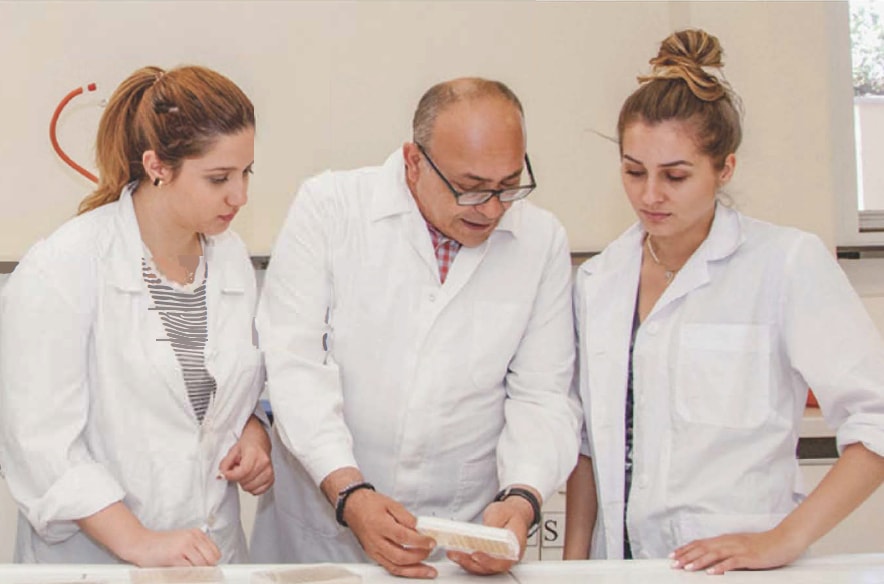 Laboratory analysis revealed that the cherries, despite processing, retained 80% of the polyphenols and 50% of the flavonoids compared to fresh fruit, suggesting that the traditional sweet is a healthier alternative than most dessert options.
According to Adamidis, the findings confirm that, despite being boiled in sugar syrup, the sweets do not lose valuable nutrients.
For that very reason, Manhattan-based Chef Maria Loi is a champion of spoon sweets as desserts, which she regularly serves to patrons at her eponymous Loi Estiatorio in Midtown.
"Although we use sugar, the nutritional elements of the fruits remain intact," Loi told The Pappas Post. "This does not mean that their high sugar concentration is 'good' for you, but the nutritional value of spoon sweets makes them better than most desserts."
Spoon sweets are very popular in Greece, with each region having its own specialty, usually related to the fruits or flowers that grow there.
The sweets fall under the broader scope of the Mediterranean diet, which has been acclaimed as one of the healthiest worldwide.
Various studies have found that the diet can reduce cardiovascular disease, cancer risk, hypertension, type 2 diabetes, metabolic syndrome, neurological diseases such as Parkinson's and Alzheimer's and other similar diseases.
The Pappas Post published a beginner's guide on how to incorporate the Mediterranean diet into a daily regimen.
Various award-winning Greek and Mediterranean products are also available on The Pappas Post Market.
---
Is The Pappas Post worth $5 a month for all of the content you read? On any given month, we publish dozens of articles that educate, inform, entertain, inspire and enrich thousands who read The Pappas Post. I'm asking those who frequent the site to chip in and help keep the quality of our content high — and free. Click here and start your monthly or annual support today. If you choose to pay (a) $5/month or more or (b) $50/year or more then you will be able to browse our site completely ad-free!

Click here if you would like to subscribe to The Pappas Post Weekly News Update