Southern California meets the Greek Islands for the 2019 Spring/Summer collection of Sun of a Beach, Greece's most iconic beach lifestyle brand– and we're excited to offer readers of The Pappas Post a 20% discount off anything purchased at the Sun of a Beach eShop until May 5, 2019. Keep reading!
This year's collection is inspired by the travels of the company's two co-founders, Ellie Veremis and Melina Pispa.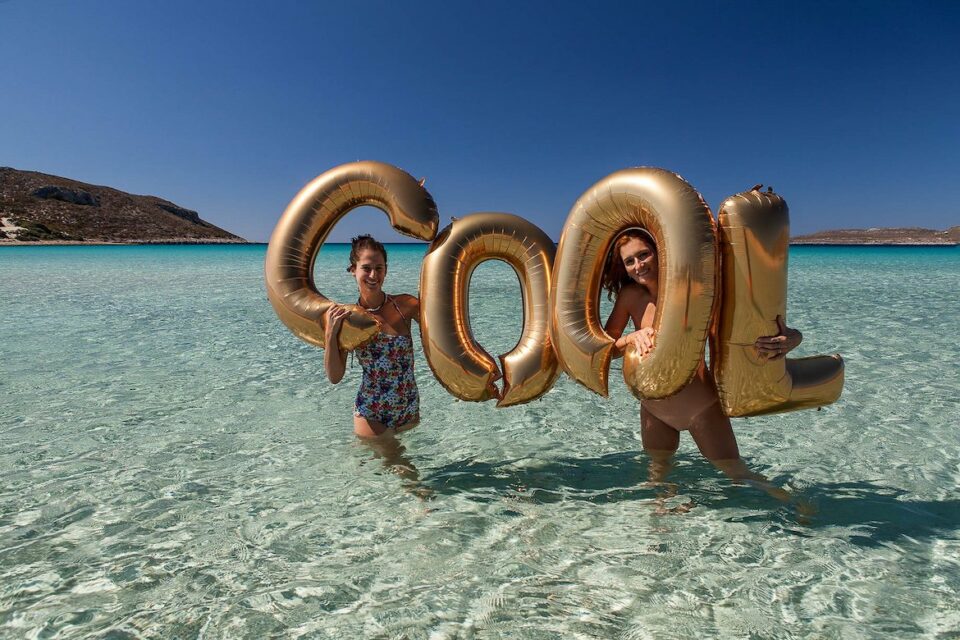 Ellie was inspired by the light, palm trees and wide avenues during a trip to California where she brought back inspiration for her company's new collection.
"California is one of the most beautiful places I've ever been. The rows and rows of palm trees, the sky, the light, the relaxed vibe, the retro '60s and '70s aesthetic of the buildings and hotel pools, the wide, never-ending roads; I was truly blown away," Ellie said after her own Californication experience.
Melina stayed in familiar waters, opting to island hop in the Aegean, her favorite body of water since childhood.
"The Mediterranean always makes me nostalgic. I remember sailing with my family and taking a dive in the middle of the ocean, without any fear, as it is one of the safest bodies of water in the world. Of course, there are also its adventurous landscapes, with large rocks, mysterious caves, and secluded sandy beaches. I wouldn't want to be anywhere else," said Melina.
The result– a perfect collection of Greek-made, quality beach towels, bags, ponchos and other accessories that celebrate the best of two of the world's most iconic beach cultures and simultaneously support local artisans in Greece who painstakingly create Sun of a Beach, Greece's most iconic beach towel and accessory line.
Also exciting is the company's plans to expand more in the North American market to try and reach more consumers who love Greece. Sun of a Beach is currently seeking wholesale opportunities in shops and stores in North America. If you're interested email here.
See a sampling of the Sun of a Beach 2019 Spring/Summer Collection