A film that's been called "seductive, gripping with expertly blended touches of Hitchcock" by Variety Magazine that was shot on location in Athens and Hania, Crete is coming soon to a theater near you. Two Faces of January, starring Kirsten Dunst and Viggo Mortensen, is a psychological thriller that has received wide praise.
The film will be released in North American cinemas on September 26th but is already available to stream live in your home via the iTunes USA store. If you are a United States resident and would like to watch the film, click here. iTunes has not yet made the film available for purchase in other territories as it awaits the film's cinematic release first.
The film is also available on demand via Amazon Instant Video by clicking this link.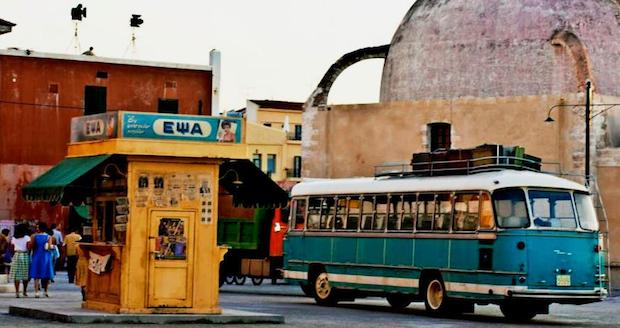 The film is based on a book by Patricia Highsmith, the author of The Talented Mister Ripley and takes the American couple, together with a guide they meet along the way, on a journey of thrill and murder. Watch the trailer here: