Isokratisses (Greek for "women who sing the 'iso' or 'drone'") is a vocal ensemble comprised of eight women who carry the ancient tradition of polyphonic songs from Epirus—a region in northern Greece and southern Albania.
Born and reared in the Greek speaking villages around Deropoli and Politsani in Albania, the women of Isokratisses have sung these songs since childhood. They were nurtured by this archaic music, listening and singing it with their family and friends. The songs were passed down from generation to generation.
They performed a live concert at The Kennedy Center in Washington DC on October 13, 2022, that was streamed live on YouTube. See the full concert below, which includes song descriptions (in English).
---
Further reading: Lament from Epirus: An Odyssey Into Europe's Oldest Surviving Folk Music
A Wall Street Journal Best Book of 2018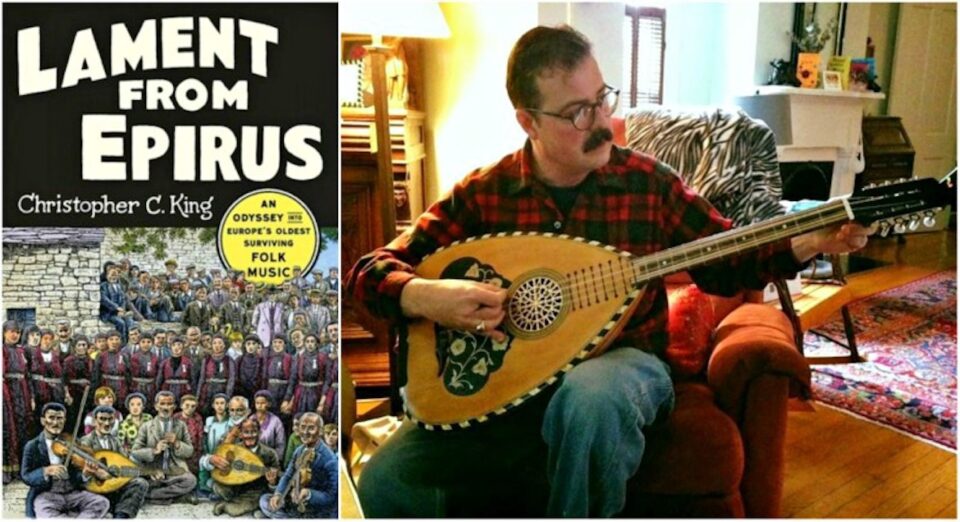 In the tradition of Patrick Leigh Fermor and Geoff Dyer, a Grammy-winning producer discovers a powerful and ancient folk music tradition.
In a gramophone shop in Istanbul, renowned record collector Christopher C. King uncovered some of the strangest―and most hypnotic―sounds he had ever heard. The 78s were immensely moving, seeming to tap into a primal well of emotion inaccessible through contemporary music. The songs, King learned, were from Epirus, an area straddling southern Albania and northwestern Greece and boasting a folk tradition extending back to the pre-Homeric era. To hear this music is to hear the past.
Lament from Epirus is an unforgettable journey into a musical obsession, which traces a unique genre back to the roots of song itself. As King hunts for two long-lost virtuosos―one of whom may have committed a murder―he also tells the story of the Roma people who pioneered Epirotic folk music and their descendants who continue the tradition today.
King discovers clues to his most profound questions about the function of music in the history of humanity: What is the relationship between music and language? Why do we organize sound as music? Is music superfluous, a mere form of entertainment, or could it be a tool for survival? King's journey becomes an investigation into song and dance's role as a means of spiritual healing―and what that may reveal about music's evolutionary origins.
---
Is The Pappas Post worth $5 a month for all of the content you read? On any given month, we publish dozens of articles that educate, inform, entertain, inspire and enrich thousands who read The Pappas Post. I'm asking those who frequent the site to chip in and help keep the quality of our content high — and free. Click here and start your monthly or annual support today. If you choose to pay (a) $5/month or more or (b) $50/year or more then you will be able to browse our site completely ad-free!

Click here if you would like to subscribe to The Pappas Post Weekly News Update