Go ahead, admit it. We're strange. Our neighbors think we slaughter animals in our basements and believe we are members of a secret society when they see us pulling up in our driveway in the middle of the night holding lit candles.
Here are some tell-tale signs that YOU are Greek… The Easter edition. Feel free to add your own at the end of the story in the comments.
1) You can masterfully drive and balance an open flame in your car…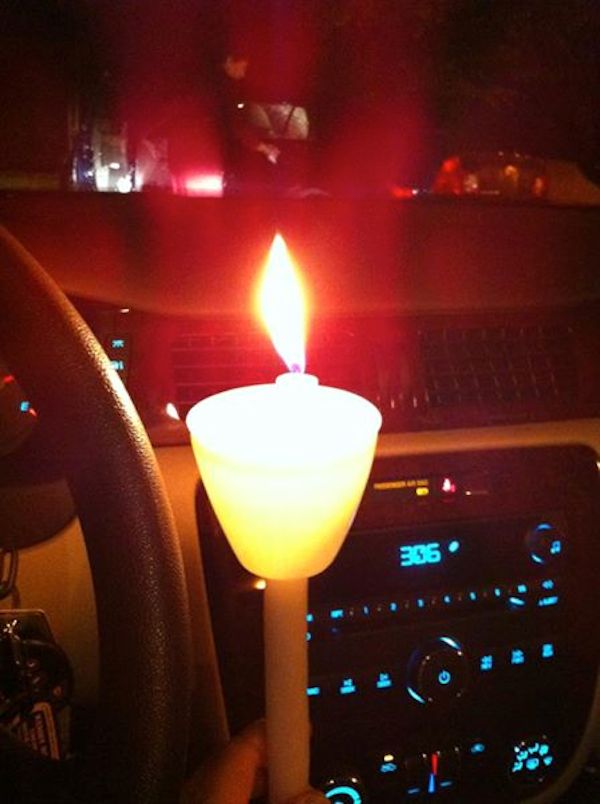 2) Somewhere on your house, you have the number of crosses burned representing the number of Easters since painting your home last…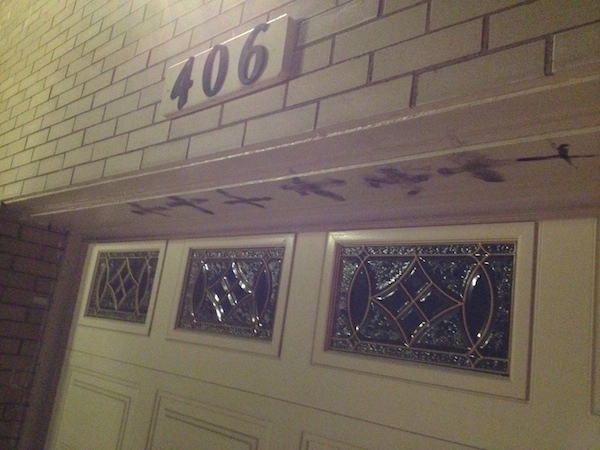 3) There is absolutely nothing wrong with opening your refrigerator and finding a whole lamb carcass… excuse me while I grab some milk… (Photo courtesy of Steve Livaditis)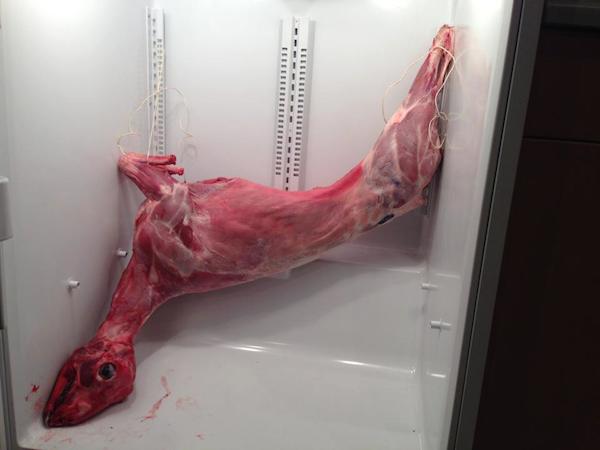 4) You find it perfectly normal to wrap feet and feet of lamb intestines and animal organs that most humans wouldn't find fit for human consumption.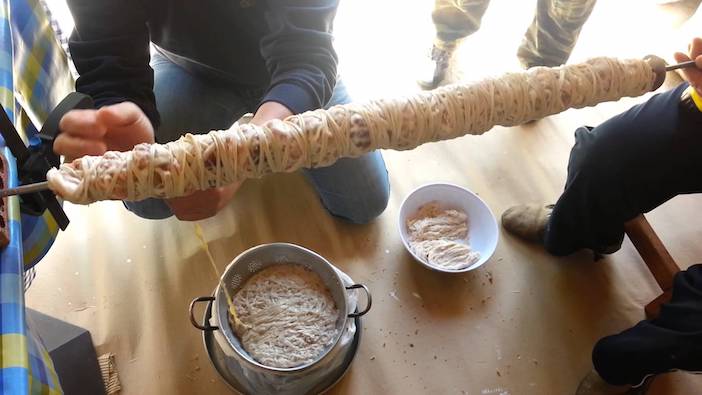 5) And add it to your barbecue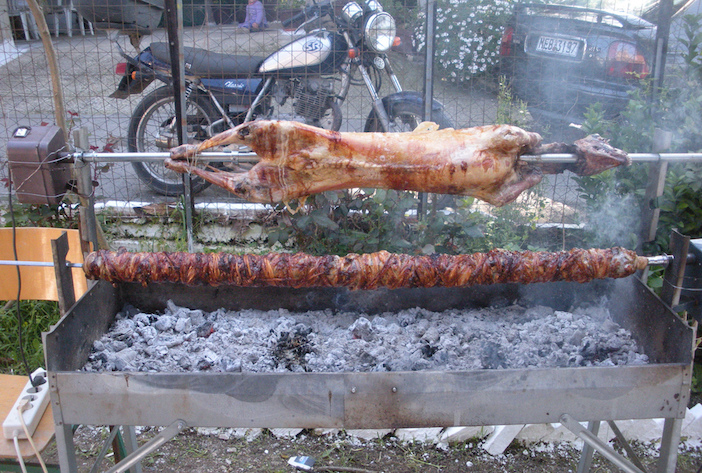 6) And whatever bits and pieces are left, you make soup out of it… but never tell your "American" friends what's in it.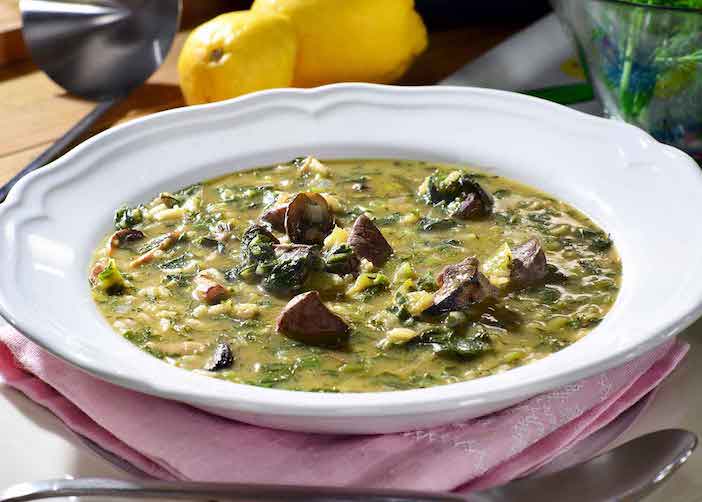 7) Your call "their" holiday "American" Easter, as if you are from another country or planet. Oh, and you've never worn an Easter bonnet or run around a field looking for colored eggs like the "Amerikanakia."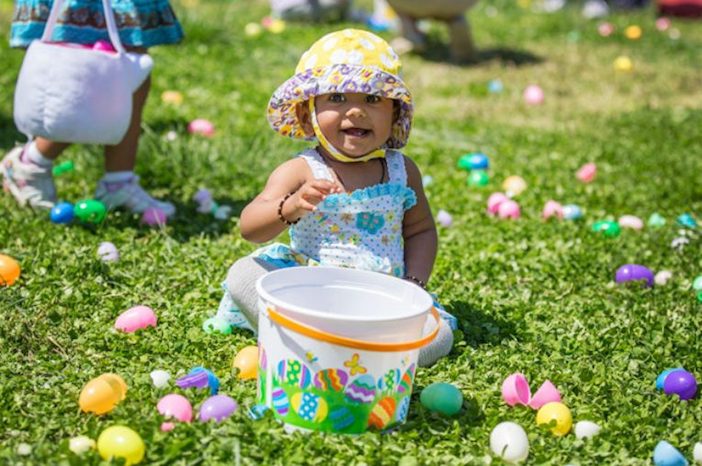 8) Most of the civilized world prays for Christian unity so East and West can celebrate Easter on the same day. But you don't, taking particular joy in your candy being half-off after "American" Easter has passed.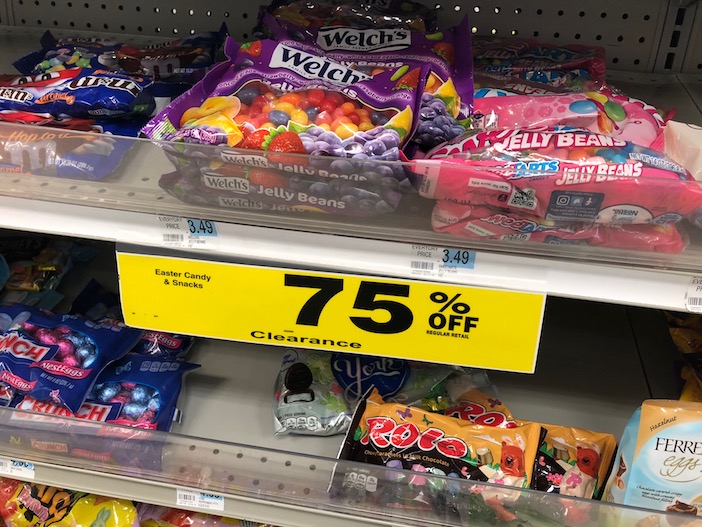 9) You feel a bit guilty and radical dying an egg or two anything BUT red.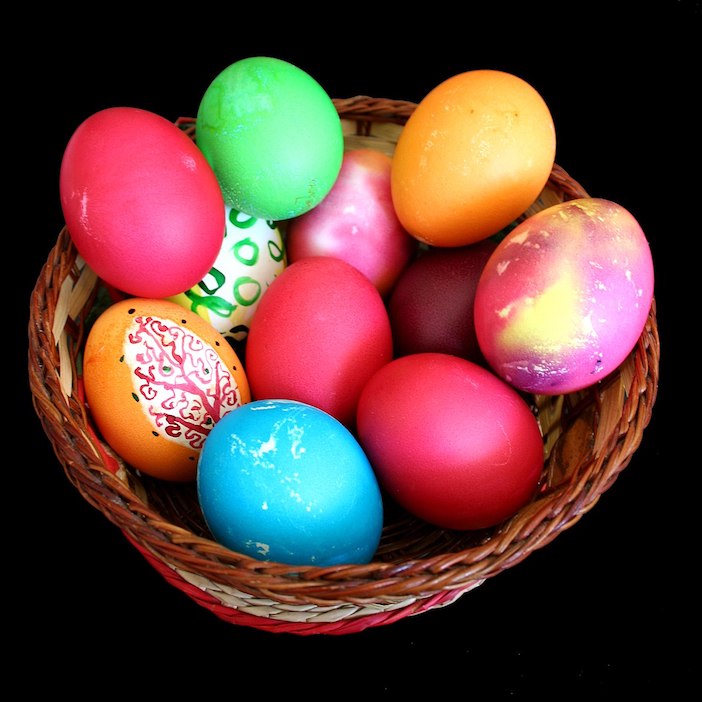 10) And even though your mom tells you to always wear gloves, you never do (Photo courtesy of Leah Michalos via Instagram).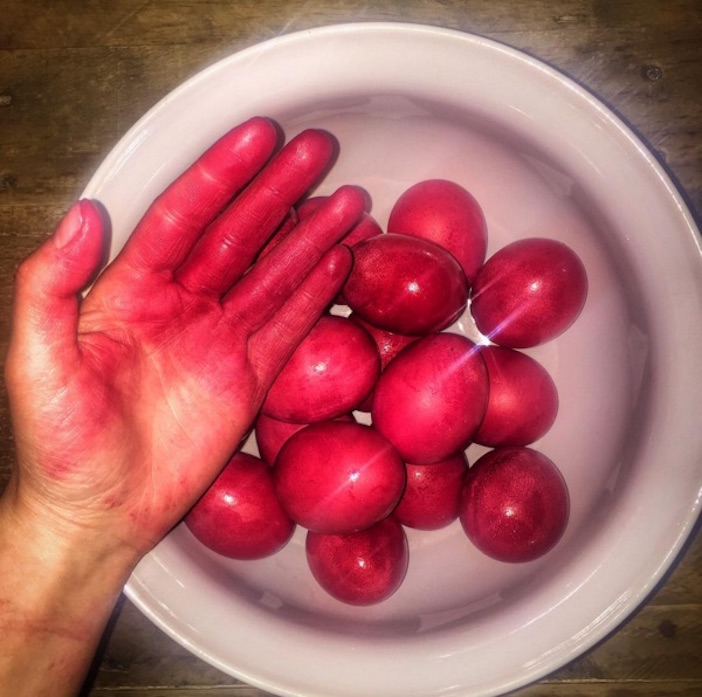 11) Speaking of eggs, you've had one cracked on your head, usually by a big bullying brother, and you are devastated when THIS happens…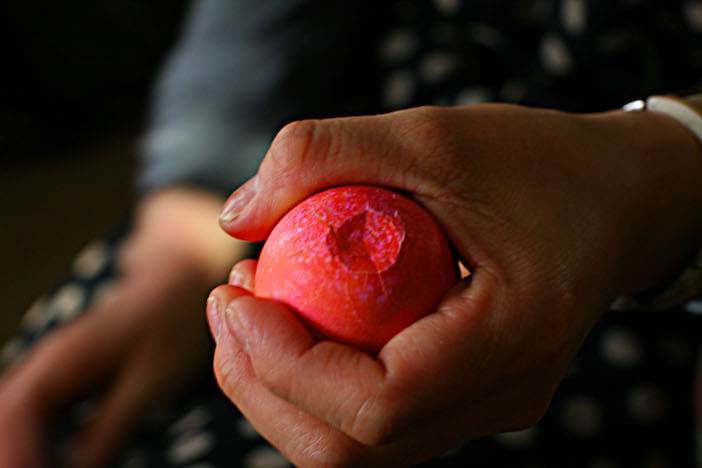 12) You find it perfectly "normal" to take a selfie with a poor helpless dead lamb that is roasting on a spit… (Photos courtesy of Staz Tsiavos and Brina Karnava, respectively)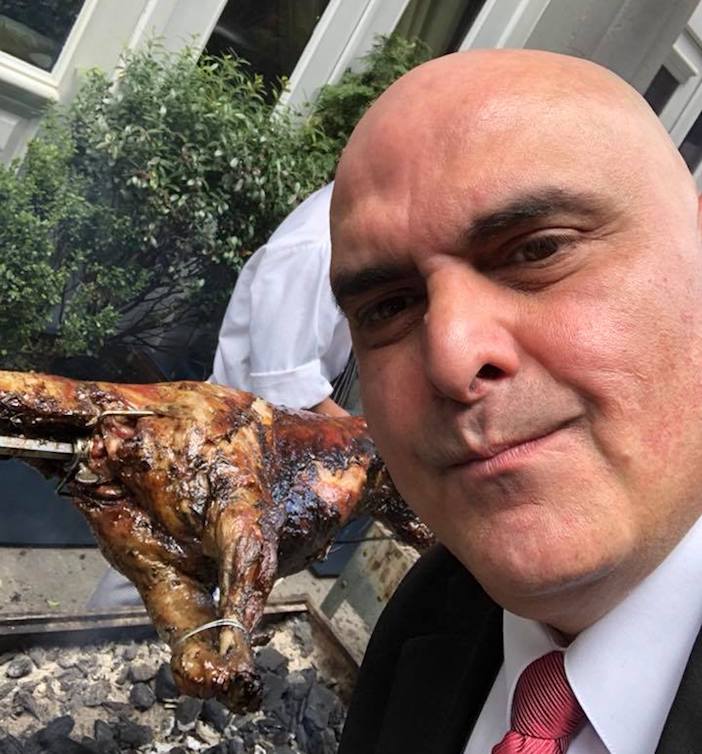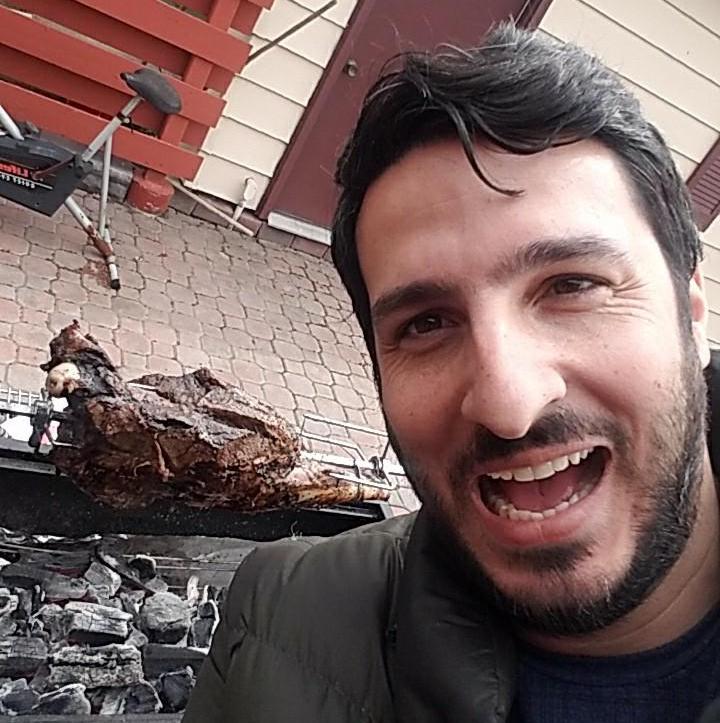 ---
Is The Pappas Post worth $5 a month for all of the content you read? On any given month, we publish dozens of articles that educate, inform, entertain, inspire and enrich thousands who read The Pappas Post. I'm asking those who frequent the site to chip in and help keep the quality of our content high — and free. Click here and start your monthly or annual support today. If you choose to pay (a) $5/month or more or (b) $50/year or more then you will be able to browse our site completely ad-free!

Click here if you would like to subscribe to The Pappas Post Weekly News Update