Many U.S. states allow vanity plates — words and/or numbers selected by car owners to describe themselves, name a favorite sports team or to be cute and funny.
Despite language censors at work in several states checking the meaning of foreign-sounding words, some Greek-inspired vanity plates obviously slipped through the censors.
Our North American readers (with a couple of exceptions) spotted these cars — and their plates — on the roads and sent photos to us.
Depending on your familiarity with the Greek language you may or may not be able to decipher all of the plates.
** NOTE: Some of these plates are NSFW (not suitable for work)
"Crazy guy" spotted in Chicago
Yiayia's on the roads — be careful!
Someone's in love…
"Come on! Let's go!"
A la "My Big Fat Greek Wedding?"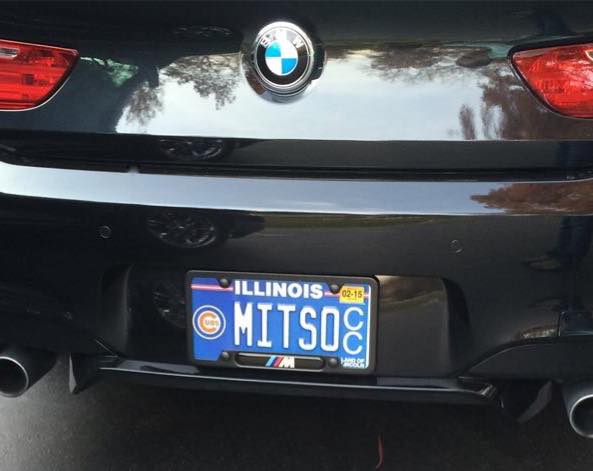 Anyone named Dimitri can relate to this one.
Everyone's got a "beba" in their family…

Gyro is always a good idea…
Warding off the "evil eye" perhaps?
Believe it or not… More Greeks in Montana!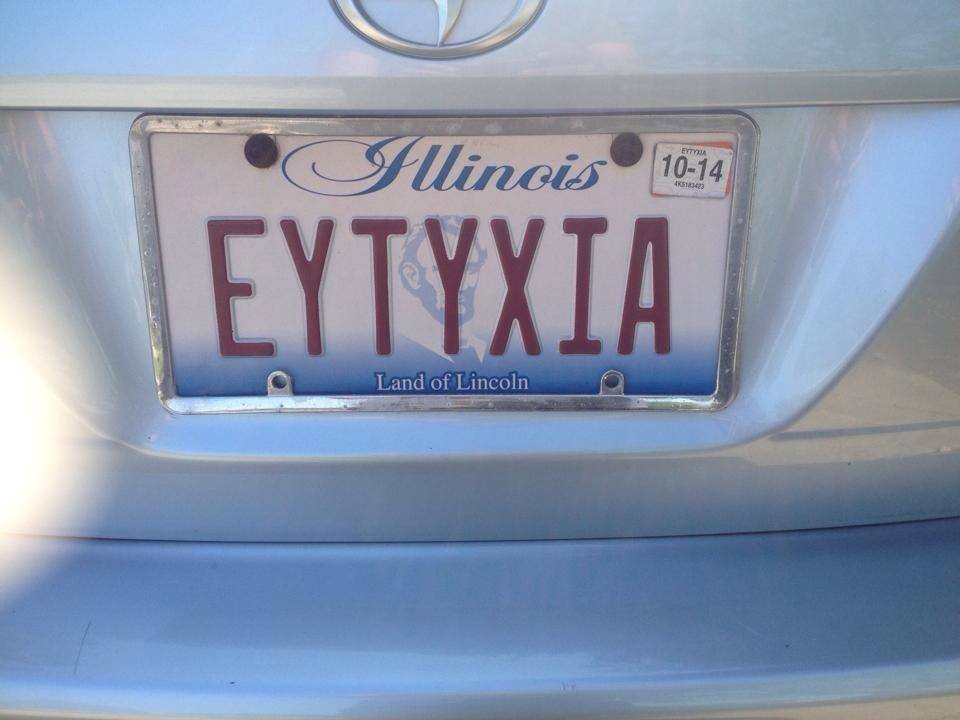 Everyone needs a bit of happiness in their lives!
Yassou Massachussetts!
Cretan pride in Ontario, Canada.
This car must be a real "mule."
Yes, Greeks live in Nevada, too!
It's hard not to "like" this one.
Oh those Canadians…
Cretan reader showing pride in Michigan!

"What are you looking at?!"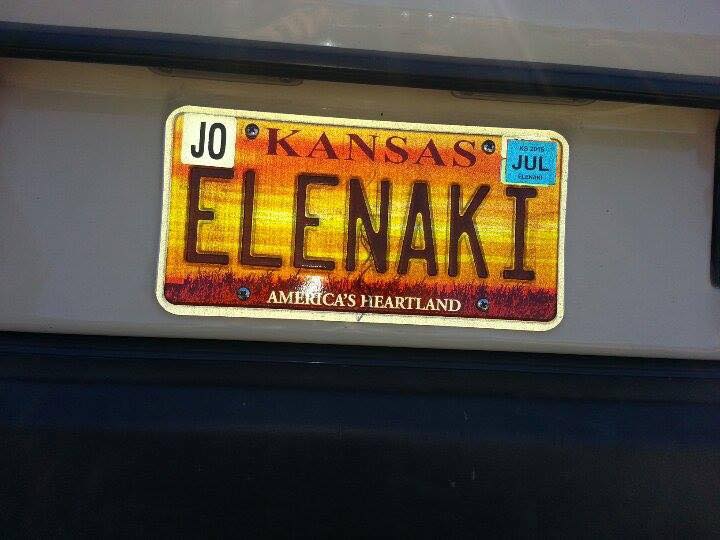 Anyone named Eleni has probably heard this one.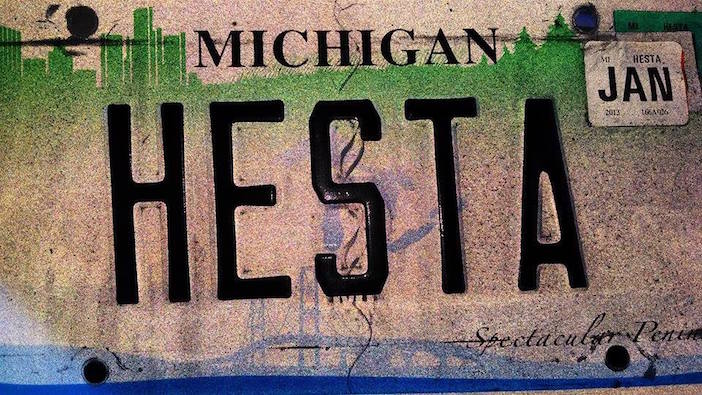 Looks like Michigan auto authorities don't know Greek…
Even some non-Greeks already know this one.
Since we're on that theme…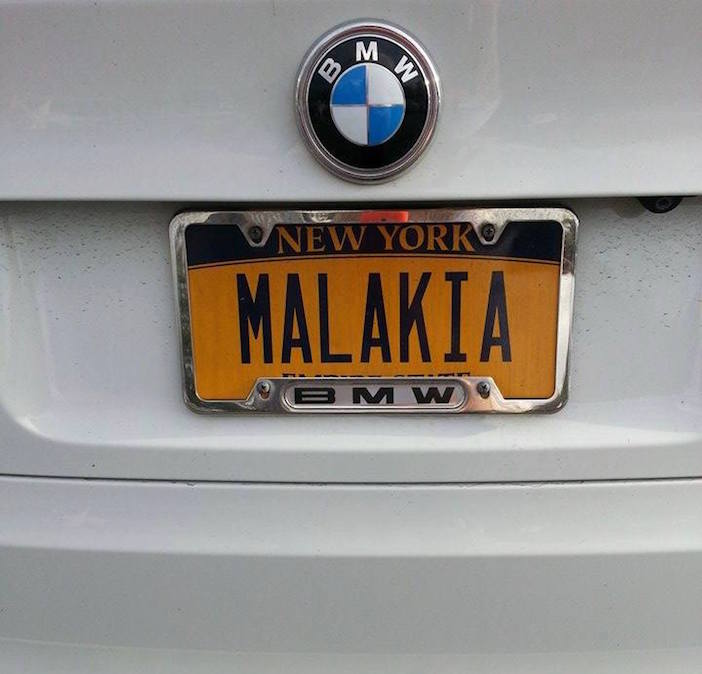 Still going…
Looks like someone loves gyro.
Speaking of love…
The island of Crete meets Massachusetts.
"FUH-GET-A-BOUT-IT!"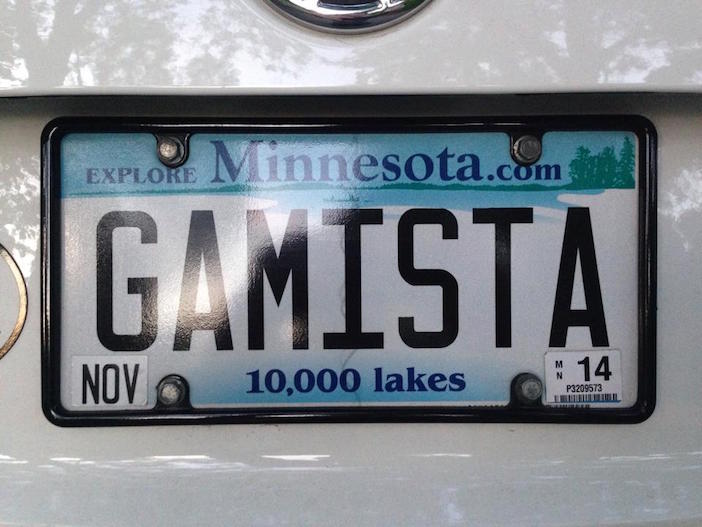 If you know, you know…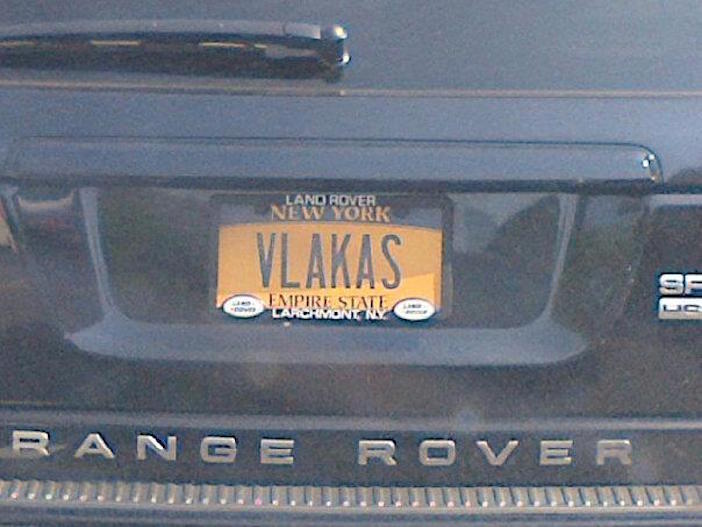 Not the sharpest tool in the shed?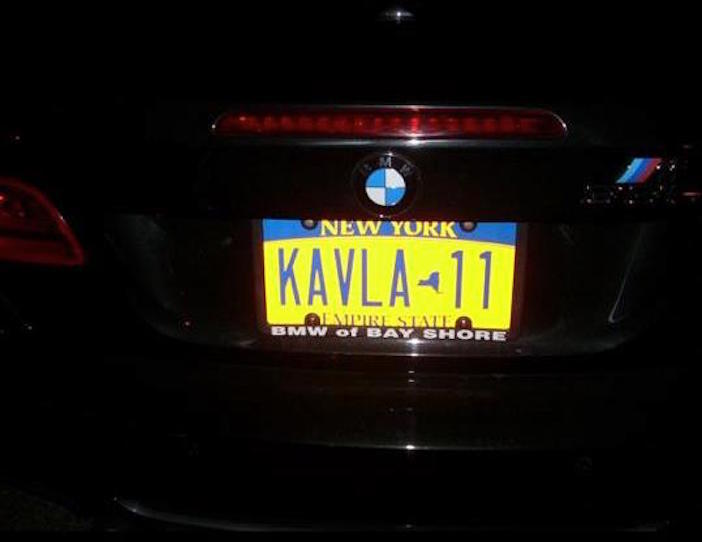 Authorities must have had a "hard" time figuring this one out…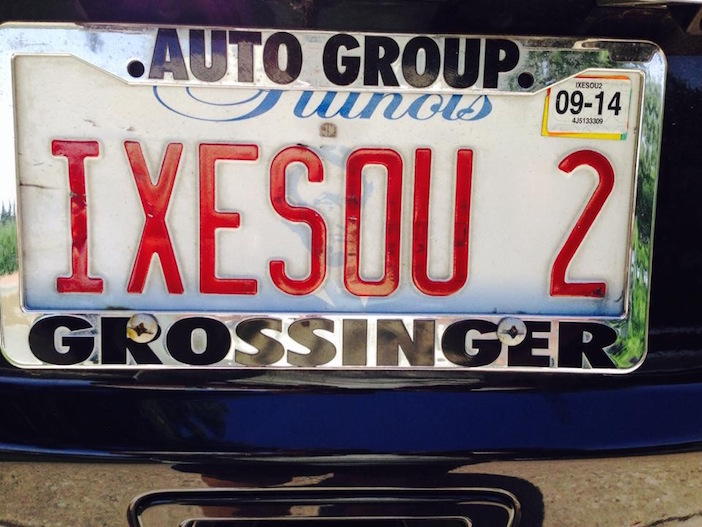 Yes… this is a real license plate.

Take it slow!
Spotted in Chelsea, NYC, of all places.

Remember not to drink and drive!
More Cretan pride all the way from California!
This Spartan from Michigan wants everyone to know where he's from.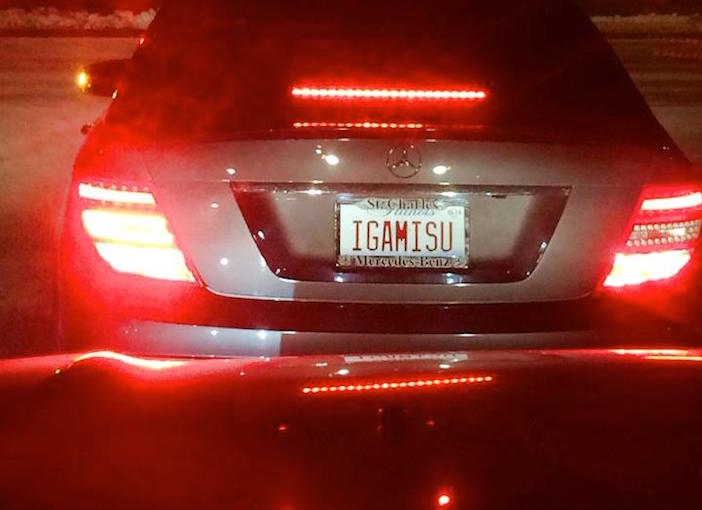 Oh those Illinois Greeks…
The only double-whammy!
Hope everyone is "taking it easy!"

Dedicated to everyone from the island of Chios!

Wonder where this guy's from…?
This driver might be Greek.
STUD!
No photoshop here.
Too much time in the sun, perhaps?

Poor guy…
Who doesn't love yiayia?
Dedicated to all the pappoudes out there.
Yassou Hristo!
From Sitia, Crete all the way to New Jersey!

The island of Samos represented in Connecticut.
Is there any other way to go?
Everyone knows one. Here's to all the "thitses!"

The Athenian suburb meets Vegas!
Greeks are everywhere… Even in the birthplace of aviation (North Carolina).

Poor child….
A very good attempt to spell your favorite island on a plate that limits your characters. Bravo!

From a tiny village on the island of Andros to the great state of California.

This one pretty much sums it all up, no?

How many times have you been called this?
Spotted on the road in Melbourne, Australia!
We do too!
All the way from Sweden!
"OPA!" in the Constitution State.
An absolute "legend."
More Cretans in Utah!
A reader from Dallas explains… This car belongs to a parishioner from the local Greek Orthodox church who was Jewish and converted to Greek Orthodoxy to marry a Greek woman.

Who's your "koukla?"
Oh no he didn't…
Representing "Greektown USA"
Everyone knows a Gianni.
For all the Chiotisses out there!
Classic.
It's total madness!
This guy must think he's cool…
Watch out! Papou's driving!
Wishing peace to all of our readers!
We all know an Eleni.
It would be wise to move out of this car's way.
On the road — Ikarian style.
Love conquers all!
For all the dog lovers.
"Agapi mou" (my love), "Psyhi mou" (my soul) and now… (my happiness)

It's all Greek to the Department of Motor Vehicle officials..
Have a "fabulous" day.
It's all good!
The Zorba lives on in Massachusetts!
---
Is The Pappas Post worth $5 a month for all of the content you read? On any given month, we publish dozens of articles that educate, inform, entertain, inspire and enrich thousands who read The Pappas Post. I'm asking those who frequent the site to chip in and help keep the quality of our content high — and free. Click here and start your monthly or annual support today. If you choose to pay (a) $5/month or more or (b) $50/year or more then you will be able to browse our site completely ad-free!

Click here if you would like to subscribe to The Pappas Post Weekly News Update