Multiple spots are available for booking to participate in "Olive and Love 22," an exclusive weekend olive oil retreat on the Greek island of Andros from November 4-7.
Guests will stay in chic island homes in the fertile valley of Livadia, an authentic village, while participating in curated activities related to olives and olive oil.
Weather permitting, participants can prepare their sticks — to be wielded as lightsabers — and learn firsthand about the centuries-old ritual of shaking down olive oil trees and producing olive oil at the local press.
"The olive is generous, surprising, versatile, beautiful and an intrinsic part of Greek culture, mythology, and landscape," Despina Gianopulos Landers, one of the retreat organizers, tells The Pappas Post. "This year, after an epic flowering season, our olive trees are laden with fruit."
Gianopulos Landers says participants will learn about the rejuvenating, beneficial qualities of this "humble yet glorious" crop and how it defines Greek life. The retreat includes workshops on how to cure the fruit, how to use olive oil in cooking Greek specialties and how to make artisanal soap and other beauty products.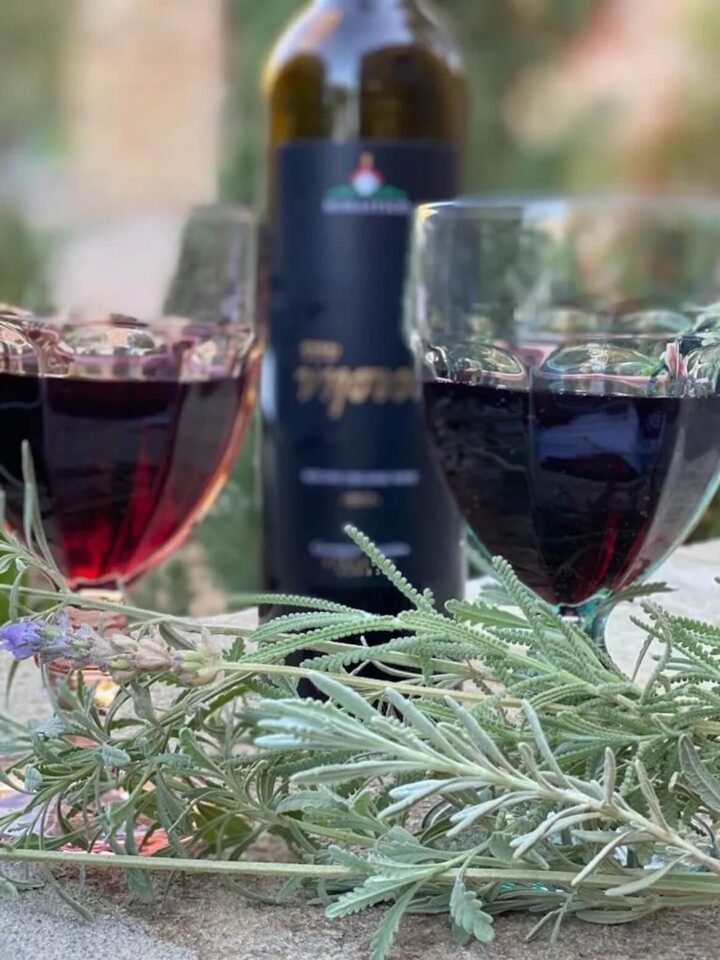 Other experiences include scenic countryside hikes and tasting homemade regional specialties such as wines, cheeses, cold-cuts, yogurts and sweets.
The Los Angeles native and 25-year special events veteran is leading the retreat alongside two of her colleagues, Natalia Christodoulou and Melia Tataki, both entrepreneurs with a knack for nature, reinvention, innovation, interior design
Longtime friends and neighbors, the three women have combined their complementary skills and shared love of laughter and good times to establish this retreat.
"Our goal is to showcase the many wonders and facets of Andros and make this island a key destination for the sophisticated and discerning traveler," Gianopulos Landers says. "Prepare to encounter colorful island personalities who have made Andros their home."
The "Olive and Love 22" retreat includes four days and three nights at the Touchstone House and Villa Perivoli — two homes within a 5-minute walk from each other in the village of Livadia.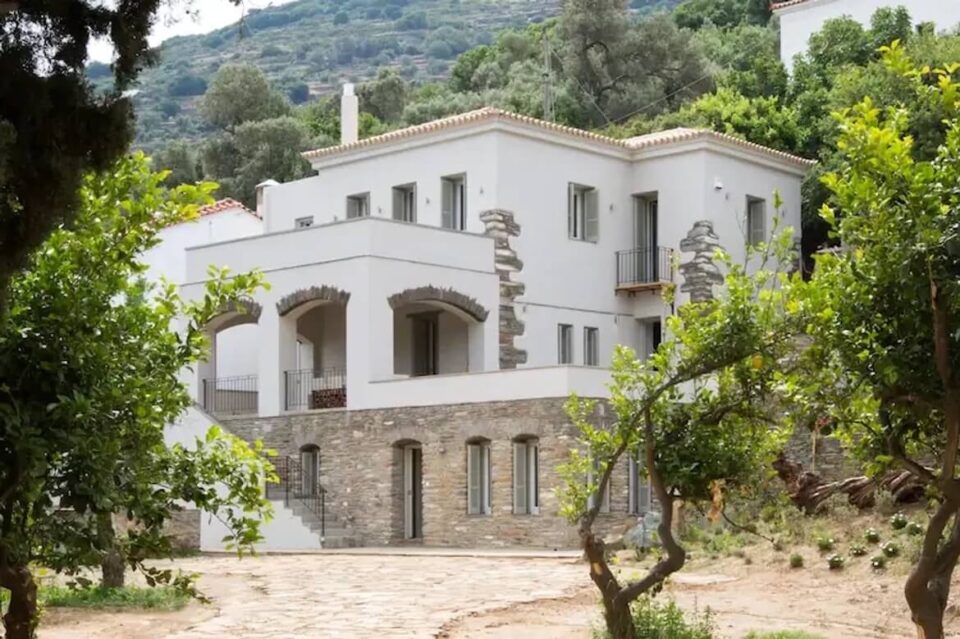 The Villa Perivoli is a 200-year-old-manor house which was renovated from the foundation up with great diligence so as to keep all the traditional and unique architectural features; the thick stone walls, the arches, the high ceilings, and old fireplaces, while transforming it into a comfortable and stylish luxury villa with a modern flair and top of the line amenities.
The house is located within a 3-acre citrus and olive tree orchard. A walk through the property will enchant you with the fragrance of its fruits and blossoms. The valley views from the house's verandas are breathtaking. One of the key highlights of the property is a kidney shaped pool with fresh spring water.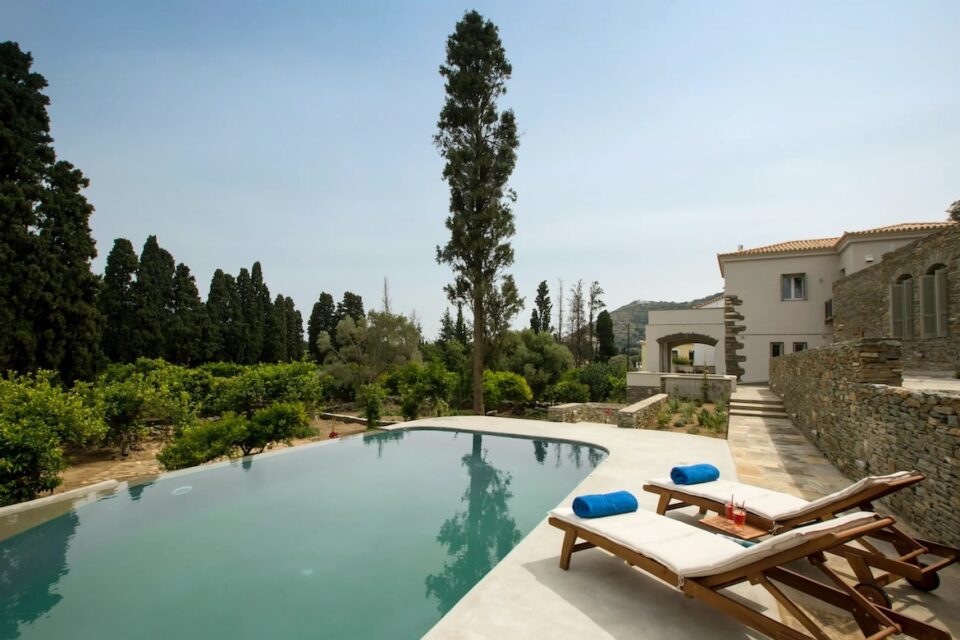 The Touchstone House is an 18th century farmhouse that was owned by late Greek actor Irene Papas. A recent change in ownership brought with it a new vision and the creative collaboration of architect Elina Loukou and Melia Tataki.
Touchstone House won first Commendation at the Greek Architecture Awards 2022 for its unique design. Its stylish, conceptual and elegant approach to interiors redefines the concept of traditional Greek chic: Modern, minimal and comfortable with very high-end features and amenities.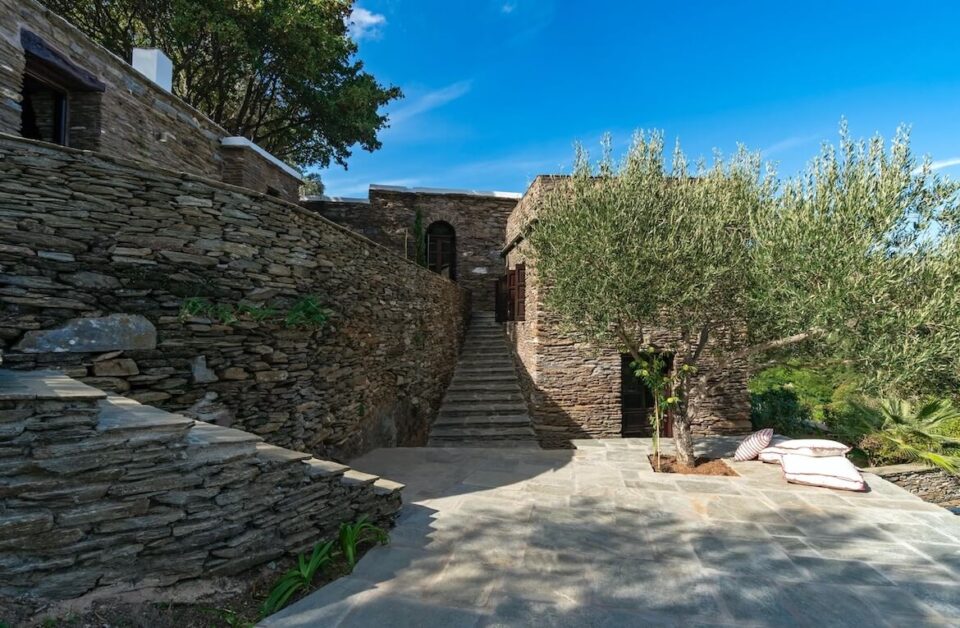 The property is large, with numerous seating areas, a swimming pool, patios and alcoves, a hammock and an outdoor kitchen. Guests can roam the enormous garden and enjoy the many flowers and great variety of grasses, fruit trees and roses.
The retreat includes all meals: Three breakfasts, lunches and dinners along with drinks, snacks and cocktails.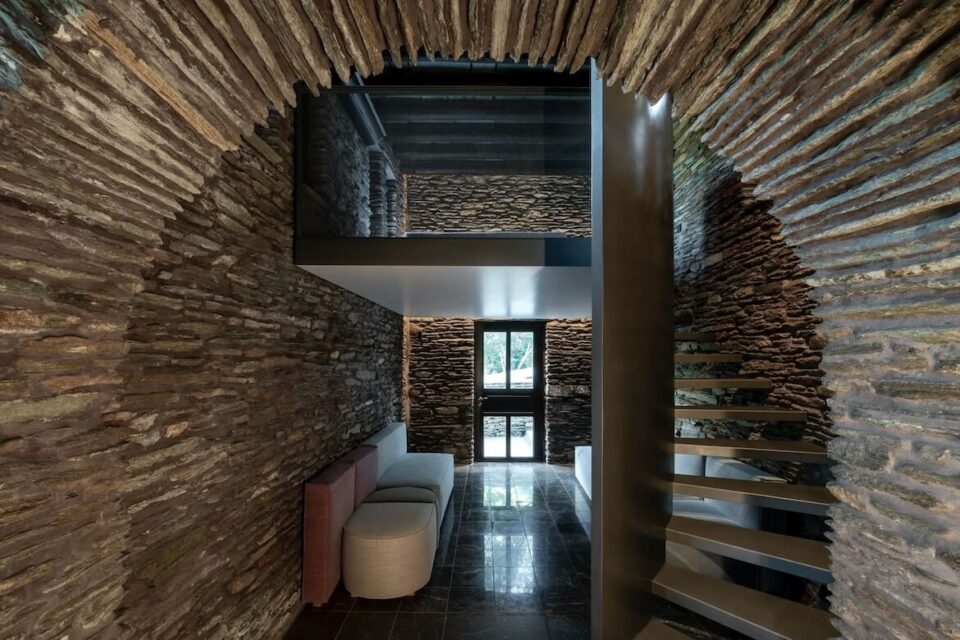 Other offerings include a cooking class; visits to museums, restaurants and villages; and travel to and from the port and to destinations of choice. Travel expenses to and from the island of Andros are not included.
This retreat is capped at 10 people with reservations available on a first-come, first-served basis.
For full details, pricing and for reservations, visit the official retreat website.