Mainstream supermarkets in the northeast — and soon all of the nation — will have extra virgin olive oil from Crete on their shelves, thanks to one chef whose goal is to share "the world's healthiest cuisine."
New York City-based chef, restaurateur and entrepreneur Maria Loi knows a thing or two about the Greek diet.
Her best-selling book by the same name (The Greek Diet, published by HarperCollins) features science, recipes and wisdom that the Greeks have been following for thousands of years that she now hopes to impart on the American consumer — one product at a time.
She's also partnered with Dr. Stafanos Kales, a Harvard MD professor and nutrition expert, to share the benefits of the Greek diet with the American populace.
Loi already has numerous eponymous products for sale in hundreds of grocery stores throughout the northeastern United States, including her signature line of dips that she serves at her restaurant, Loi Estiatorio, in Midtown Manhattan.
Recently, she introduced new products including two kinds of honey (Loi Meli) and extra virgin olive oil from Crete — all of which have already appeared on shelves at Whole Foods Markets throughout the New York City area.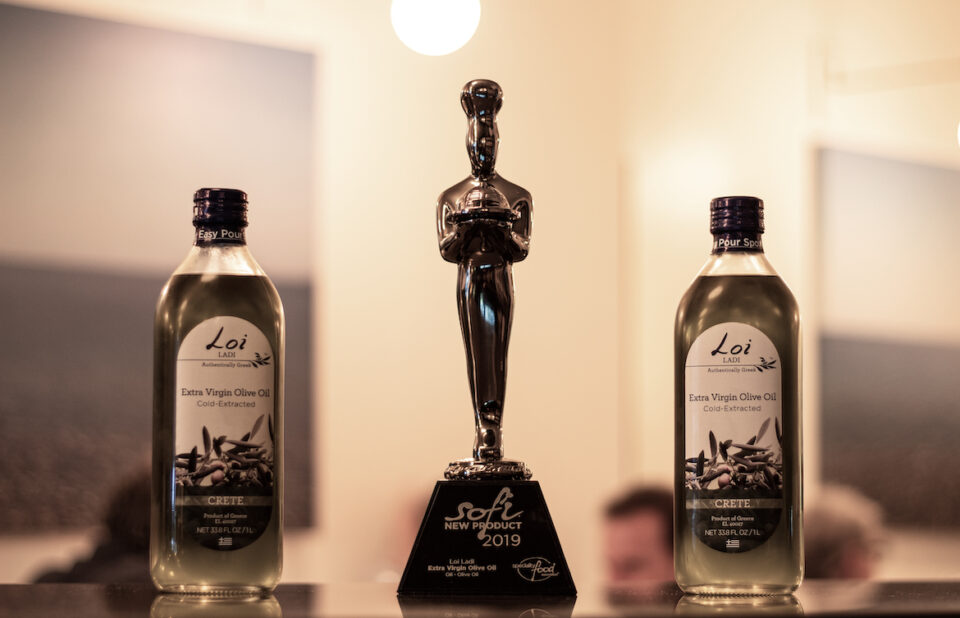 Loi Ladi, as it's called on the bottle, has already won a prestigious award — as soon as it appeared on the supermarket shelves — capturing the Best New Product award given by the Fancy Food Association.
The Sofi Award is considered the "Oscar" of the food industry and Loi called it one of the biggest accomplishments of her career.
"I've cooked for President Obama and every night serve dozens of healthy meals to my customers who come from throughout the world to my restaurant but winning a distinction for my olive oil, by some of the toughest food critics and specialists in the world, that's a big accomplishment and one that I'm just as proud," Loi said.
---
---
Is The Pappas Post worth $5 a month for all of the content you read? On any given month, we publish dozens of articles that educate, inform, entertain, inspire and enrich thousands who read The Pappas Post. I'm asking those who frequent the site to chip in and help keep the quality of our content high — and free. Click here and start your monthly or annual support today. If you choose to pay (a) $5/month or more or (b) $50/year or more then you will be able to browse our site completely ad-free!

Click here if you would like to subscribe to The Pappas Post Weekly News Update