A Facebook photograph posted by Greek prime minister Alexis Tsipras from the dinner President Barack Obama hosted in New York City prompted a Greek American businessman to act.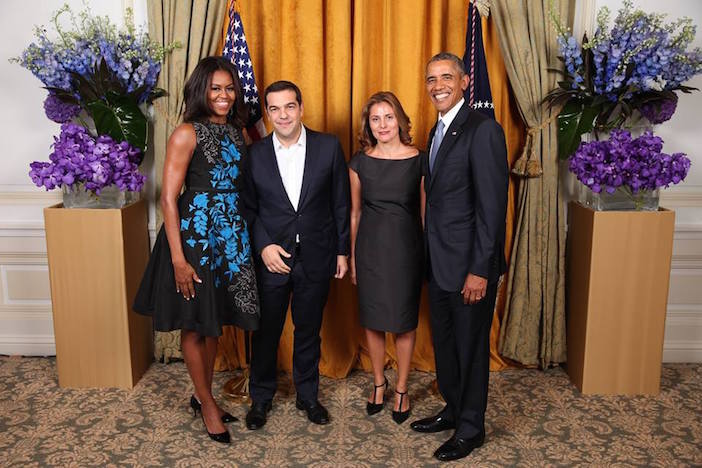 Tsipras doesn't wear ties, no matter what the occasion— and was hosted by Obama and his wife Michele at a dinner with other world leaders. A source at the event told The Pappas Post that "he was the only one in the room not wearing a tie. Even the waiters had ties on."
Clevelend businessman Lee Zapis saw the photo on his newsfeed and jumped to action— going to his local tie shop and hand-picking a special tie for prime minister Tsipras, putting it into an envelope and shipping it off to Hellas.
He included a handwritten note, telling the prime minister that when he saw his tieless photo on Facebook he thought he might need one.
Zapis also encouraged other Greek Americans to send Tsipras a tie.