Washington DC native Mike Manatos has been participating in triathlons for 18 years, running, biking and swimming his way to supporting dozens of children through the Make-A-Wish foundation.
Calling upon his network of friends, family and supporters, he's raised an astonishing $834,543 in his 18 years as a participant in the non-profit organization's athletic competition that takes place every September.
This year— his 18th straight year, he had an unexpected mishap that forced him to sit out the actual triathlon.
A biking accident in August while he was training for the September race caused a concussion but Manatos, together with his wife Laura and their three children Sienna, Andrea and Lucas, decided to make lemonade out of lemons.
Although almost fully recovered from his accident, Mike and Laura wanted to instill the importance of philanthropy and serving others in their children and also drive home the very Greek ideals of "sound body and sound mind."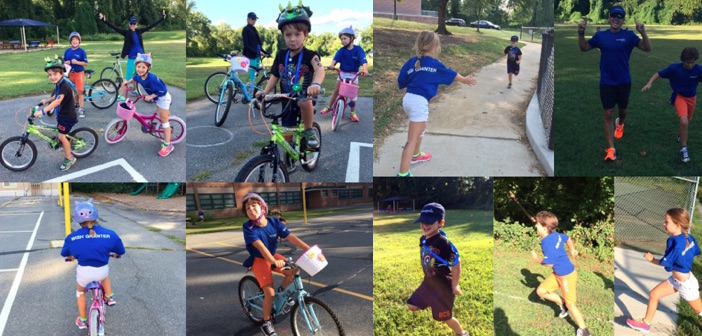 The couple organized their own Make-A-Wish family marathon and had their children participating in various running, biking and athletic activities.
Manatos, well-known in Greek American circles as an advocate for Greek and Greek Orthodox issues in Washington DC is the Vice President of Manatos and Manatos, a lobbying firm founded by his father, Andrew Manatos, a former Assistant Commerce Secretary in the Carter Administration.