Hollywood elite assembled at Grauman's Chinese Theater on February 8, 1941 for a radio show called "America Calling" to raise money for Greek war relief efforts.
The gigantic radio program was organized by Mr. Samuel Goldwyn and had practically every major star in show business participating. Bob Hope and Jack Benny served as co-emcees while the rest of the lineup included names such as Shirley Temple, Myrna Loy, The Merry Macs, Groucho Marx and numerous others.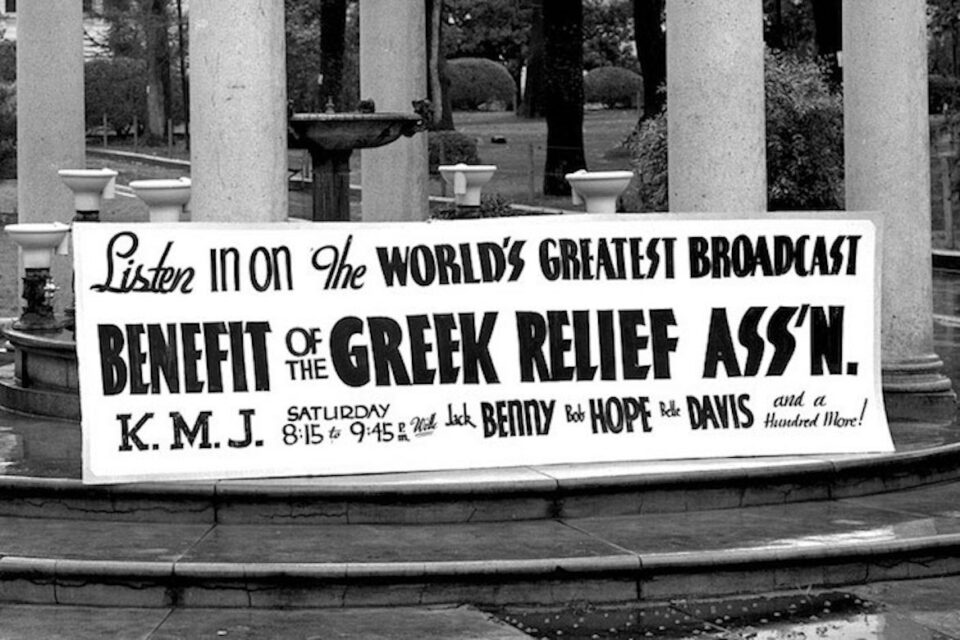 The highlight of the paparazzi was the appearance of Clark Gable and Carole Lombard. The show featured skits and poetry readings, comedy and music — with regular encouragements from the emcees to pledge money to the Greek relief cause.
It was Mickey Rooney who nearly threw the producers into a fit. Rooney, who had been rehearsing for the Charlie McCarthy-Edgar Bergen show at NBC, got caught in the traffic jam outside the Chinese Theater on Hollywood Boulevard and arrived backstage just two minutes before he went on the air.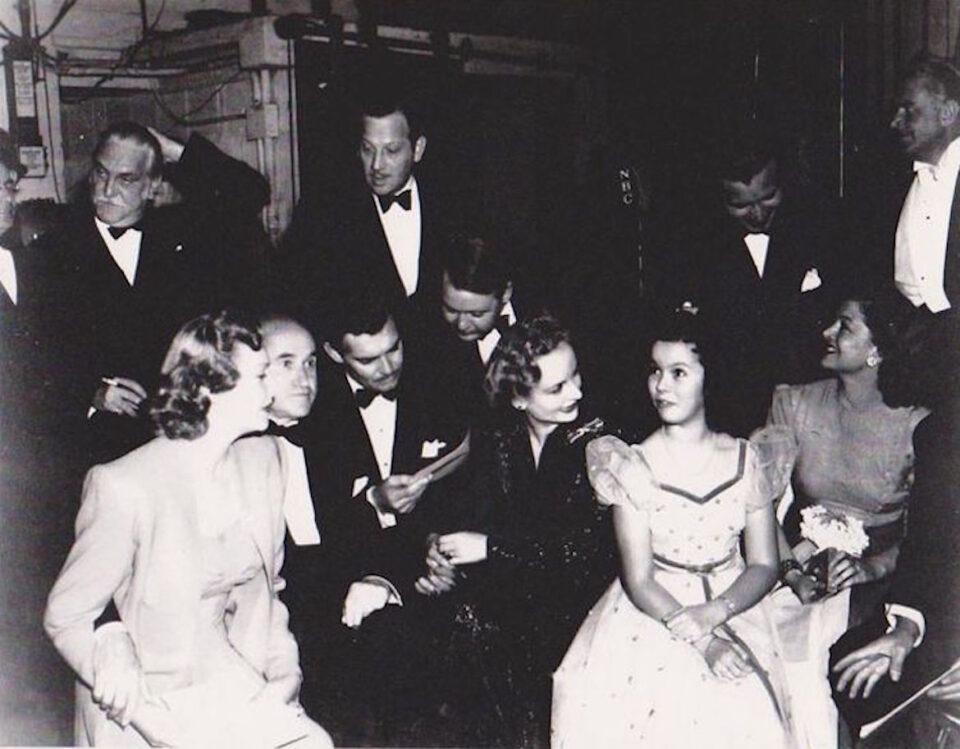 The Mark of Zorro star Tyrone Power in his opening remarks spoke about America's obligation to help the tiny, but inspiring nation of Greece in her time of need, calling the support "an investment in democracy."
Part one of the radio show  includes Jack Benny and Bob Hope's opening bit, a skit with Barbara Stanwyck, Robert Taylor and Melvyn Douglas; appearances by Shirley Temple, Charles Laughton and more; a skit with Madeleine Carroll and Groucho Marx; Mickey Rooney and Lewis Stone in an "Andy Hardy" skit.
Part two of the show includes Clark Gable and Merle Oberon in a romantic skit, appearances by Frank Morgan and Ronald Colman; Jack Benny and Bob Hope do a skit with Myrna Loy and Mary Martin.
Beyond this event, Hollywood played an extensive role in raising millions of dollars in relief money for Greek war victims during the World War II years.
---
Is The Pappas Post worth $5 a month for all of the content you read? On any given month, we publish dozens of articles that educate, inform, entertain, inspire and enrich thousands who read The Pappas Post. I'm asking those who frequent the site to chip in and help keep the quality of our content high — and free. Click here and start your monthly or annual support today. If you choose to pay (a) $5/month or more or (b) $50/year or more then you will be able to browse our site completely ad-free!

Click here if you would like to subscribe to The Pappas Post Weekly News Update