It was the ancient Greek doctor Hippocrates who first coined the phrase "let food be thy medicine and medicine be thy food" and conceptualized the notion of "superfoods."
Greeks are some of the healthiest people in the world. They routinely live past 100, and enjoy relatively low incidence of chronic disease. Scientists believe that this phenomenon is the result of the Mediterranean lifestyle and diet.
The Mediterranean diet is the #1 physician-recommended diet for cardiovascular health. This diet includes lots of fresh fruits and vegetables, seafood, chicken, nuts, beans and olive oil. 
The Mediterranean region is a hotbed for "superfoods," which is just a fun name for foods that are packed with beneficial nutrients and phytochemicals. I reviewed the literature and identified six evidence-based Greek "superfoods." Read on to find out what makes these foods so super! 
1. Extra Virgin Olive Oil
Is there anything more Greek than olive oil? Extra virgin olive oil is packed with health-boosting phytochemicals. It has been studied extensively for its antioxidant, anti-inflammatory, anti-microbial, and anti-cancer effects. Extra-virgin olive oil contains more than 30 phytochemicals, including a truly incredible compound called oleocanthal. 
Oleocanthal's anti-inflammatory powers are so super that it is considered a "natural NSAID" (non-steroidal anti-inflammatory drug). Scientists suggest that daily intake of oleocanthal may reduce your risk of developing chronic inflammatory diseases like heart disease, stroke, arthritis and cancer. 
When choosing your olive oil, be sure to pick an "early harvest" extra virgin olive oil. These contain the highest levels of healthy phytochemicals.
Olive oil is delicious drizzled over a fresh salad or toast. It is best eaten raw, as heating the oil to high temperatures may destroy some of the compounds.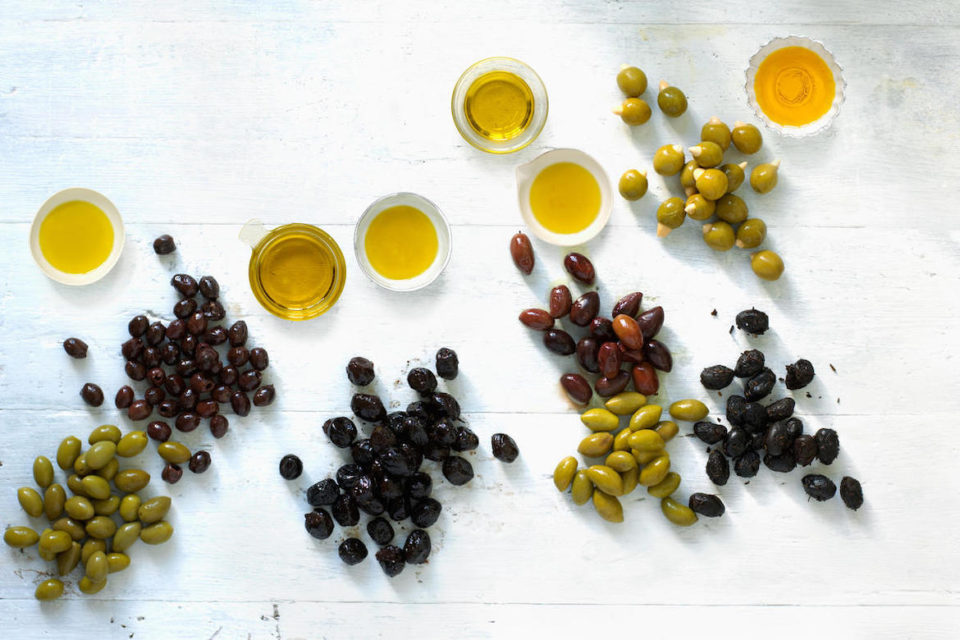 2. Oregano
While doing this research, I was pleasantly surprised to learn that oregano is more than just a tasty spice. It is actually packed with flavonoids and phenolic acids, which are phytochemicals that have potent antioxidant and anti-inflammatory properties.
Oregano has traditionally been used in folk medicine to alleviate conditions like asthma, bronchitis, cough, diarrhea, indigestion, stomachache and menstrual disorders. Evidence has linked regular dietary intake of flavonoids and phenolic acids with lower incidence of chronic diseases. 
Oregano is a delicious addition to most Italian dishes, especially pasta sauce. It's also wonderful on baked chicken or roasted veggies.
3. Garlic
Garlic has been used for centuries to ward off infections, and vampires. It is actually a powerful immune booster. It has been shown to enhance the immune system by stimulating production of white blood cells (your body's "soldiers," as my son calls them). 
Raw garlic is a wonderful addition to virtually any dish. Anytime you're sauteing butter, throw in a little garlic. Seafood, chicken, roasted veggies, mashed potatoes… The list goes on!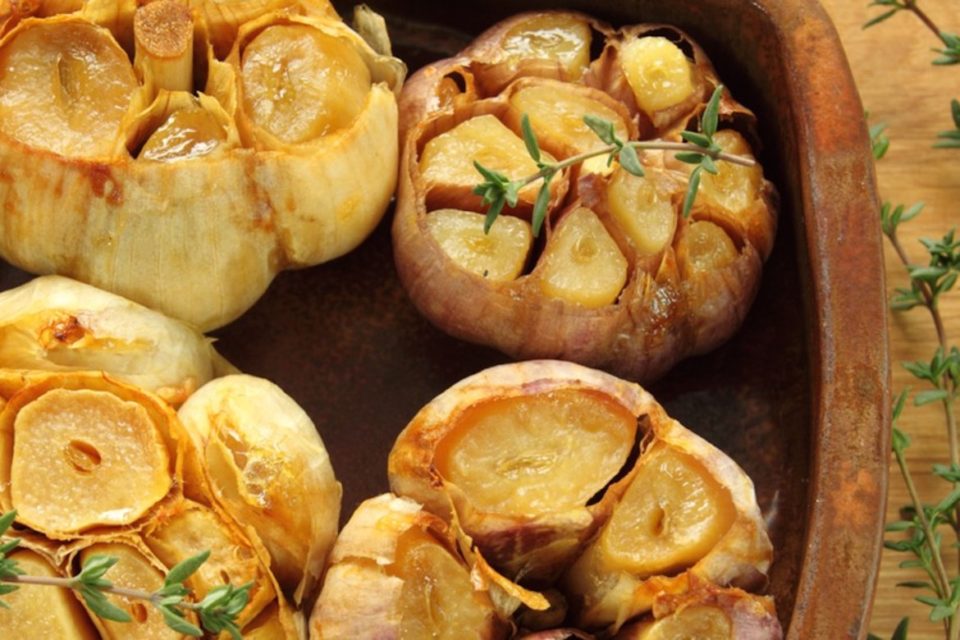 4. Honey
The first written reference to honey is in a Sumerian tablet writing from 2100 BC. It mentions honey's use as a drug and an ointment.
It was widely harvested and consumed by the Ancient Greeks, who used it as a sweetener, as well as for its medicinal properties and, as Aristotle and Democritus told us, for a strong immune system. The ancient Spartans gave it to their teens, after a day of grueling physical training and Circe used it to lure Odysseus.
Honey is great for the immune system. It has been shown to have broad spectrum antimicrobial properties. Researchers in the lab setting tested honey against several infectious bacteria, including antibiotic-resistant bacteria like MRSA and VRE. Each organism tested was susceptible.
Honey also has remarkable wound healing properties. When I worked as a home-care nurse, we would use medihoney (an ointment made from medical-grade honey) on slow healing wounds. The results were incredible!
I once applied it to a wound that had showed no progress for weeks. I came back two days later and found new tissue growing for the first time! Medihoney creates a thick, antimicrobial, moisture-balancing layer over the wound, protecting it while it heals. You can even use honey at home to help heal cuts and scrapes! 
5. Yogurt
In order to understand the power of yogurt, it is necessary to grasp the role that the gut plays in whole-body health. The more we learn about the gut's microbiome, the more important it appears to be. A healthy gut has been linked to digestive, immune and nervous system well-being. 
Yogurt contains "good" bacteria known as probiotics. Eating probiotic-rich yogurt has been shown to reduce risk for diabetes, obesity, and cancer. These probiotics are also thought to have antioxidant and inflammatory properties.
Greek yogurt is especially healthy because of the high levels of fat and protein. Plain, whole milk yogurt is probably the healthiest option. My favorite way to eat Greek yogurt is with a dab of honey and a handful of berries. 
6. Lemon
Citrus fruits are a fantastic addition to your health regimen. Lemons are packed with powerful phytochemicals that have anti-oxidative, anti-inflammatory and anti-cancer effects. They also contain lots of vitamin C to bolster your immune system and support metabolism. 
Adding a splash of lemon juice or lemon slices to your water is an easy way to receive the benefits of this powerful superfood. I drink a glass of lemon water each morning to help me wake up and jump start my metabolism.
The Safest Way to Health
"If we could give every individual the right nourishment and exercise, we would have found the safest way to health" -Hippocrates
Those ancient Greeks really did have this "food as medicine" thing figured out! They were using these superfoods to bolster their health and treat illnesses long before science could explain the effects. These six superfoods are packed with powerful vitamins and phytochemicals that strengthen your immune system and protect you from the damaging effects of inflammation. 
It's important to note that, for best results, these foods should be incorporated into a holistic approach to wellness. All the superfoods in the world will do you no good if you insist on eating highly processed foods and sitting on your butt all day. So eat some veggies, take a walk and add a couple superfoods to your diet. You got this!
---
Is The Pappas Post worth $5 a month for all of the content you read? On any given month, we publish dozens of articles that educate, inform, entertain, inspire and enrich thousands who read The Pappas Post. I'm asking those who frequent the site to chip in and help keep the quality of our content high — and free. Click here and start your monthly or annual support today. If you choose to pay (a) $5/month or more or (b) $50/year or more then you will be able to browse our site completely ad-free!

Click here if you would like to subscribe to The Pappas Post Weekly News Update