Turkish soccer fans disrupted a moment of silence for Paris terrorism victims by chanting 'Allahu Akbar', the Islamic phrase meaning 'God is great' and whistling and jeering.
Greek Prime Minister Alexis Tsipras and his Turkish counterpart Ahmet Davutoglu watched the game together in a show of solidarity between the two neighbors who have had tense relations.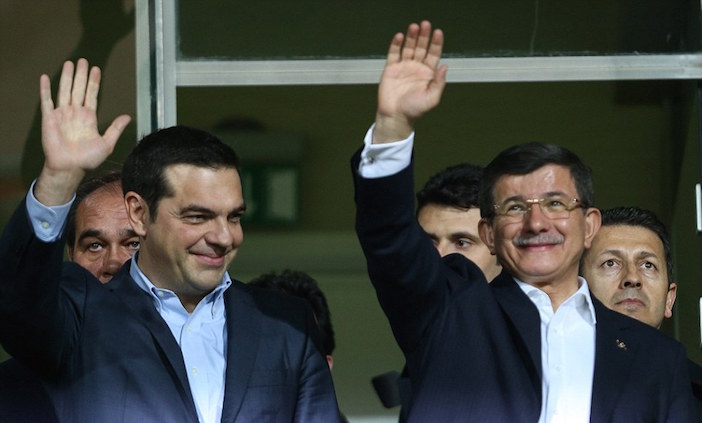 Loud jeering is audible as players from both sides stood silently in the circle before kick-off.
After the match Turkey manager Fatih Terim was quoted as saying: 'Our fans should have behaved during the national anthems and during the one minute silence.