We searched high and low to come up with this list of North America's Greekest places — neighborhoods, monuments and special places that make the United States and Canada the great mosaics and melting pots of cultures — especially Greek.
While both countries have changed in recent decades due to new immigrant waves, many aspects of "Greek America" remain the same.
Various authors such as Charlie Moskos and Helen Papanikolas have written books — "Greek Americans, Struggles and Successes" and "Small Bird Tell me: Stories of Greek Immigrants," respectively — in order to document everyday life in the original Greek American neighborhoods of yesteryear.
Here's our list of North America's Greekest places.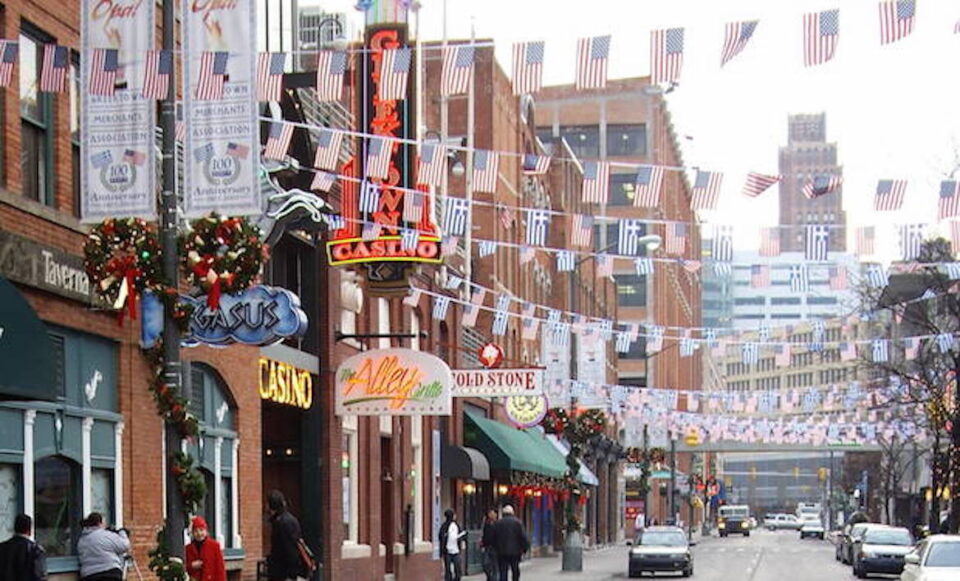 10) Greektown, Detroit, Michigan
One of the largest tourist destinations in Michigan and the Midwest, Detroit's Greektown underwent the transformation of a "real" Greek neighborhood with a local church, thousands of Greek families living there and a thriving Greek scene; however, the city fell on tough times and people left in droves for the more prosperous (and safer) suburbs. Still, several businesspeople held on and created a giant casino, hotel and spruced up the Greek flair of the neighborhood — and a few good restaurants still remain.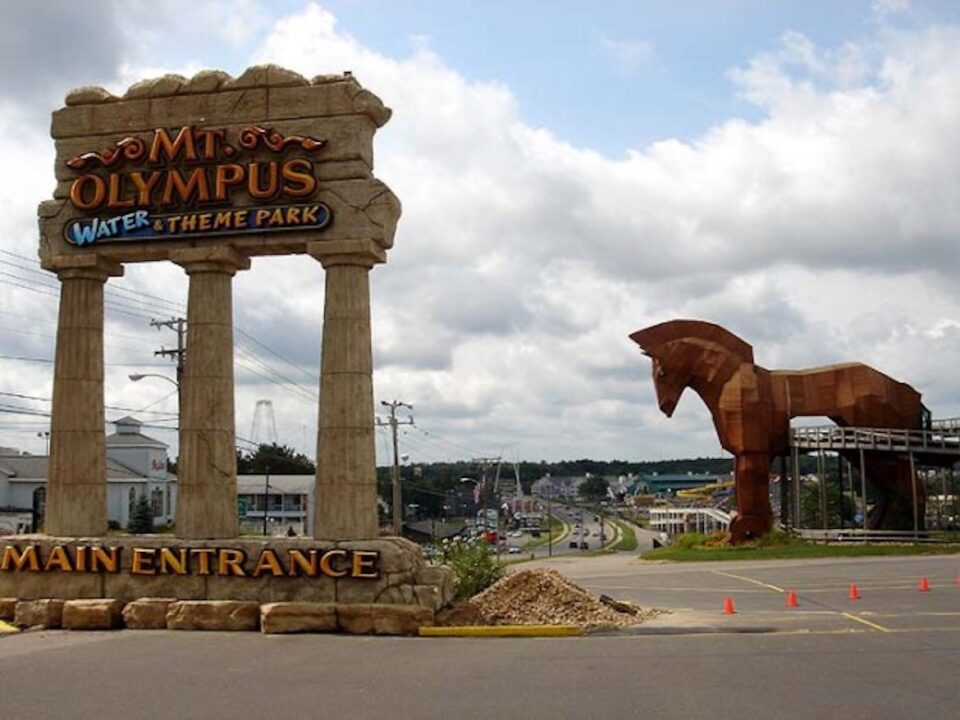 9) Mt. Olympus Park, Wisconsin Dells, Wisconsin
That's right — an entire theme park dedicated to the gods and goddesses of Mt. Olympus… right in… Wisconsin (of all places). Owned and operated by the Laskaris family, Mt. Olympus Park is like a big, fat, Greek Disneyland. All in all it's a 300-acre outdoor all-year theme park with 44 water slides, seven rollercoasters, a wave pool with nine-foot waves, eight go-kart tracks and numerous kiddie rides with attractions like a life-size Trojan Horse, roller coasters named after Hades, Cyclops, Pegasus and Zeus, Pan's animal farm and Poseidon's underwater go-kart track.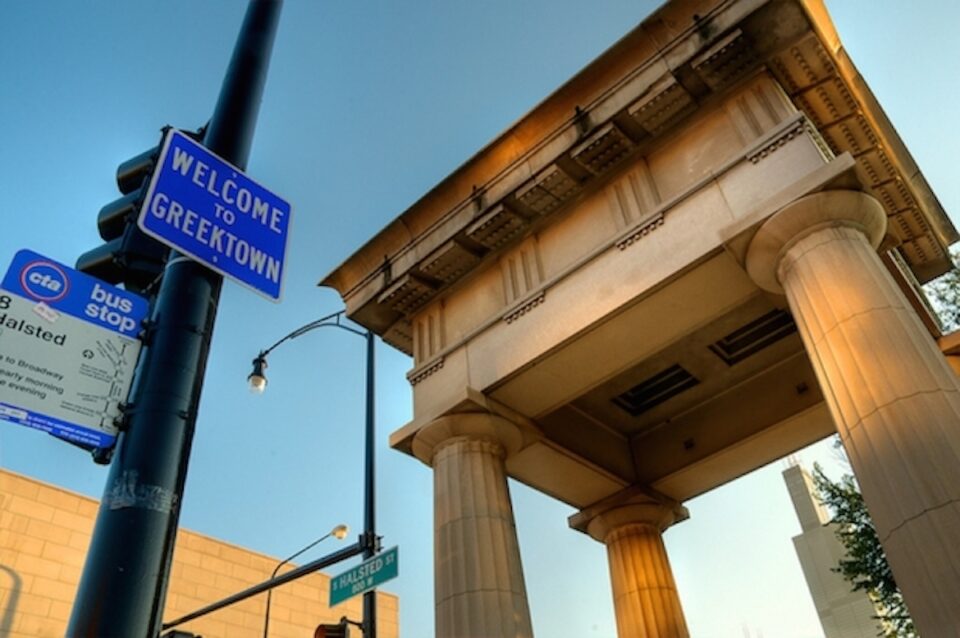 8) Halsted Street, Chicago, Illinois
Chicago's Greektown used to be thriving with nightlife, bars and restaurants lining Halsted Street and hundreds of young people waiting in long lines to get into clubs. No bouzoukia or nightlife remain, but a dozen or so Greek restaurants still line the strip along with the National Hellenic Museum to serve as the neighborhood's anchor. Historically, this was not where the Greeks settled. They actually lived in a neighborhood just to the south of the existing "Greektown" but were moved to make way for the University of Illinois campus and a huge highway that displaced thousands.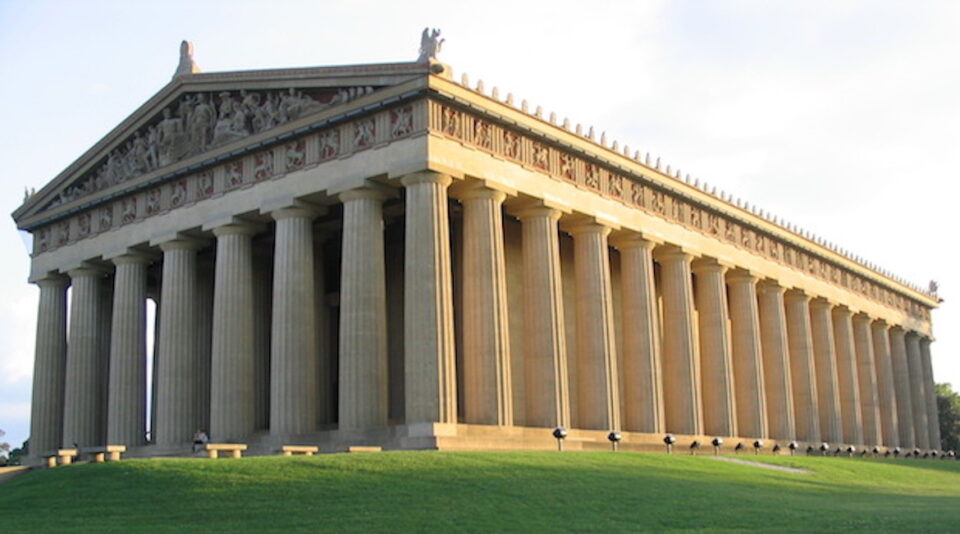 7) Nashville Parthenon, Nashville, Tennessee 
Yes, a single monument ranks number seven on our list in a city that isn't really known for that big of a Greek community. The Nashville Parthenon was built for the World Fair in 1897 to the exact specifications of the original. It's quite surreal seeing it in its full glory, even containing inside the golden and ornate statue of Athena — the original left only in literature and long melted away by invaders as victors' wartime booty.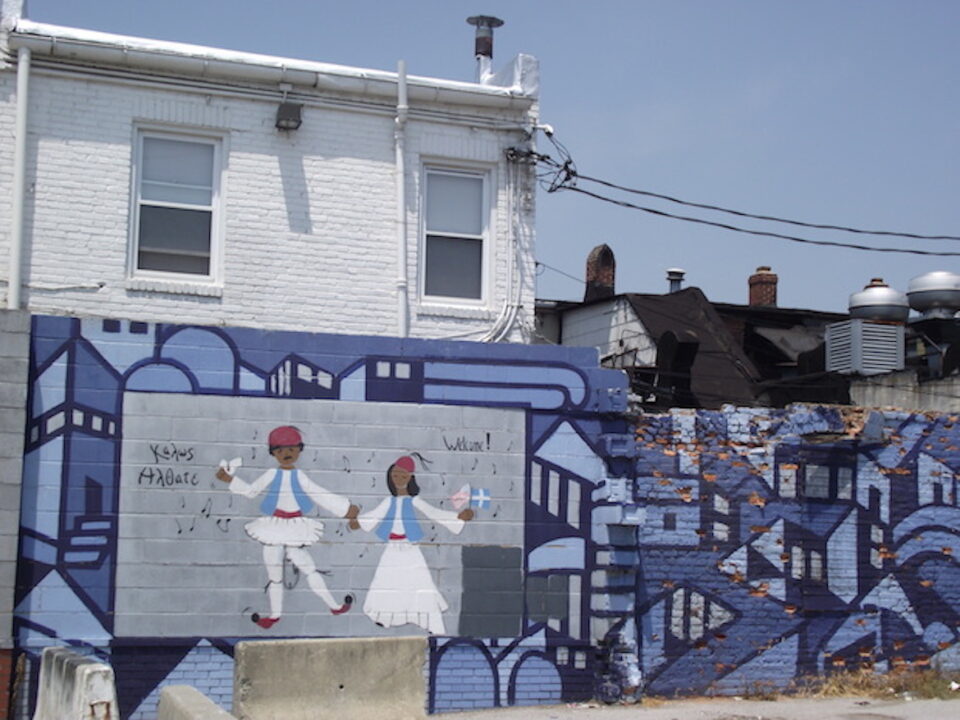 6) Greektown, Baltimore, Maryland
Greektown in Baltimore has been home to a thriving Greek American community since the 1930s. Once known simply as The Hill, during the 1980s its residents petitioned the Baltimore City Council to officially change the name of the neighborhood to Greektown. They were successful. This neighborhood is definitely old-school Greek, noted for its many restaurants, authentic coffee houses, bakeries and small businesses of many types. Although it is a diverse community of largely blue-collar people of numerous ethnic backgrounds, it is dominated by Greeks.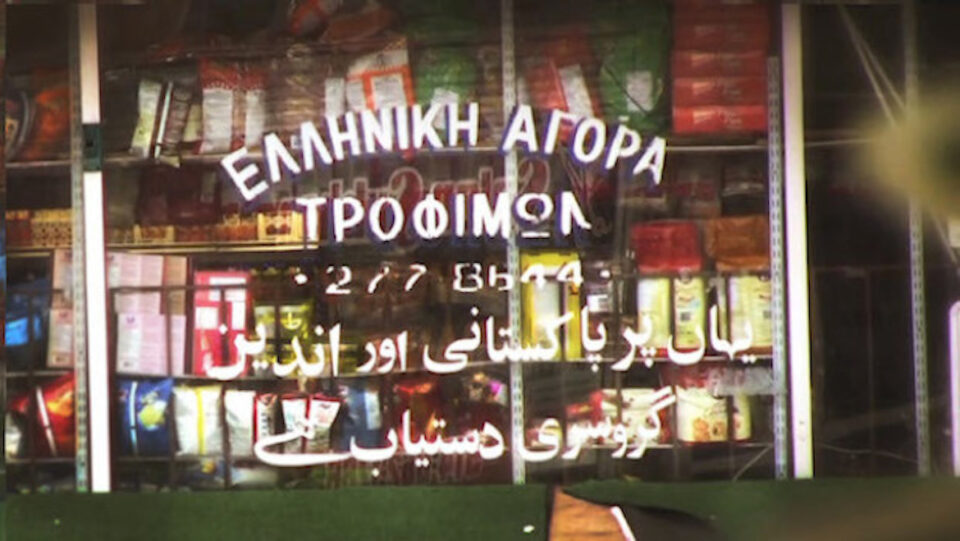 5) Park Extension, Montreal, Canada
Native Montreal filmmaker Tony Asimakopoulos successfully completed a crowdfunding campaign to complete (and preserve) the Greek history and culture of this gem of a neighborhood in the French-speaking province of Quebec. Many Greek immigrants settled in the neighborhood from the mid-1960s through the 1980s. In the 1970s nearly 70% of residents were of Greek ancestry, and almost all the businesses along Jean Talon Street between L'Acadie Boulevard and Park Avenue were owned by Greek Canadians. In 1977 there were over 100 Greek businesses, whereas today there are only a dozen left. Four Greek churches remain, catering to the predominantly older Greek residents who still live in the area.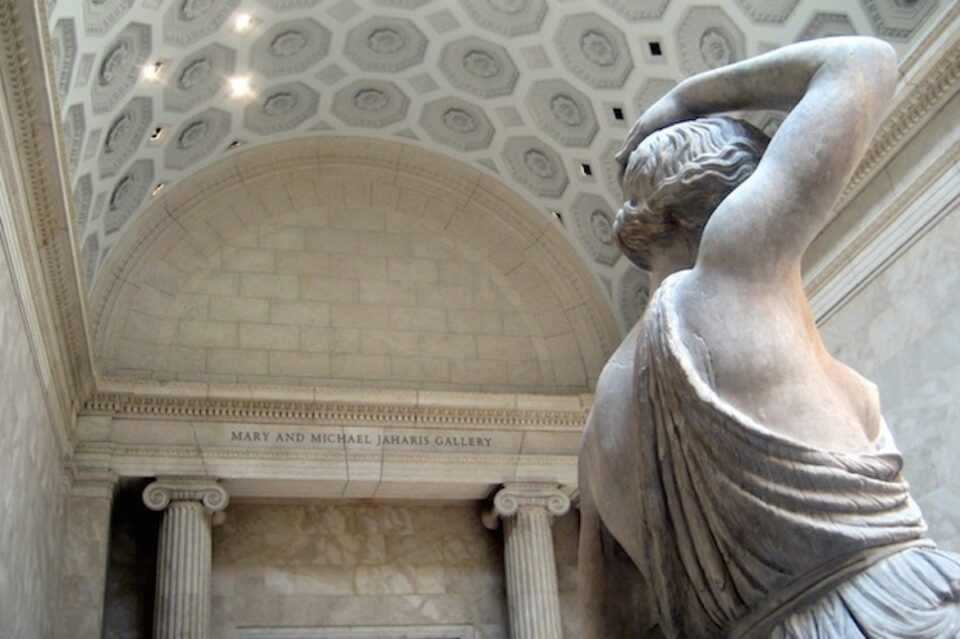 4) The Metropolitan Museum of Art, New York
This museum in New York City has the largest collection of ancient Greek artifacts outside of Greece. A tremendous effort over the years has been placed not only on classical antiquities, but on the collection and preservation of Byzantine artifacts as well, thanks largely to Greek American benefactors Mary and Michael Jaharis, who even have an entire gallery named after them in the museum.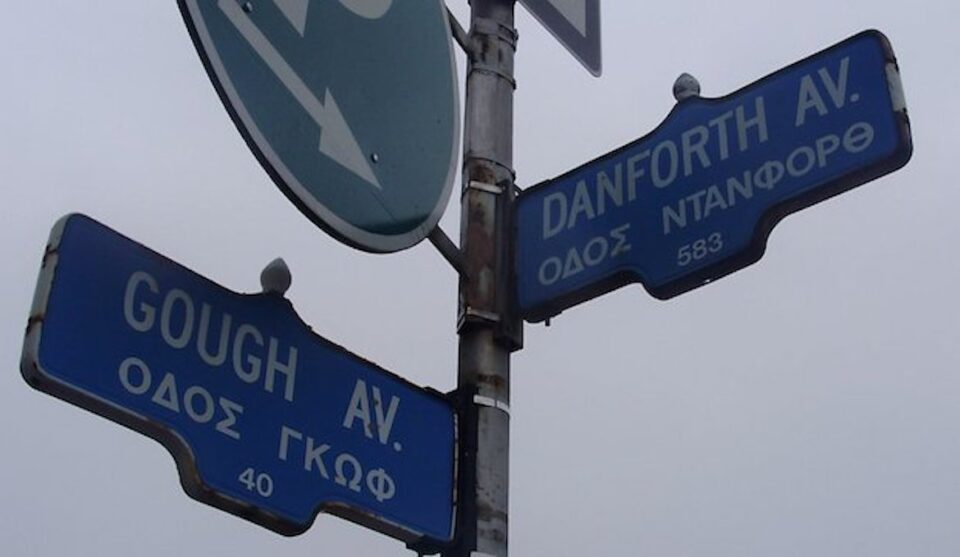 3) Danforth Avenue, Toronto, Canada
Boasting to be the "largest Greek neighborhood" in North America, Toronto's Danforth Avenue is a mecca for all things Greek in Ontario. Dozens of restaurants, coffee shops and home to one of the largest Greek street festivals in the world — the Taste of the Danforth — make this place so special and so Greek. Like most urban immigrant neighborhoods, the Danforth (as it is called by locals) has seen a decline in its Greek population over the years as second generation children of immigrants flock to the suburbs.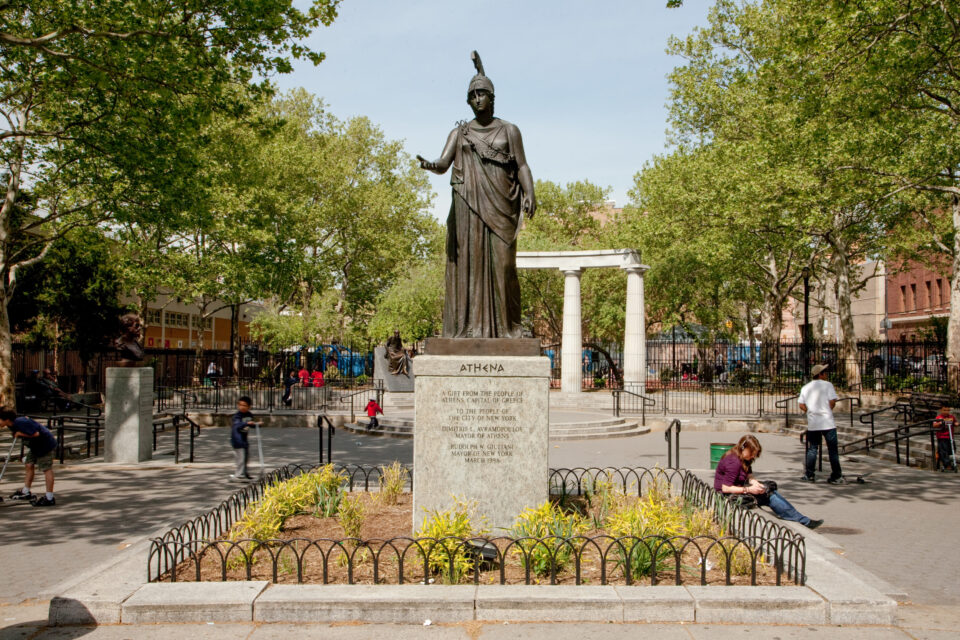 2) Astoria, New York
Affectionately referred to as "Greektown USA," Astoria is the stuff legends are made of. Tens of thousands of Greeks still call Astoria their home. A reader of The Pappas Post and a local legend in Astoria named "Jimbabway" summed it up this way: "Astoria is Greek to its core. Even the homeless people, the graffiti and criminals are Greek here." To be fair, many other ethnic groups call Astoria "theirs" and the Greek presence has diminished since its heydays of the 1970s. But you will still spot dozens of Greek-owned shops, Greek Orthodox churches, soccer clubs, social clubs of every shape and color and yes, even the Greek road rage when someone passes you on the street.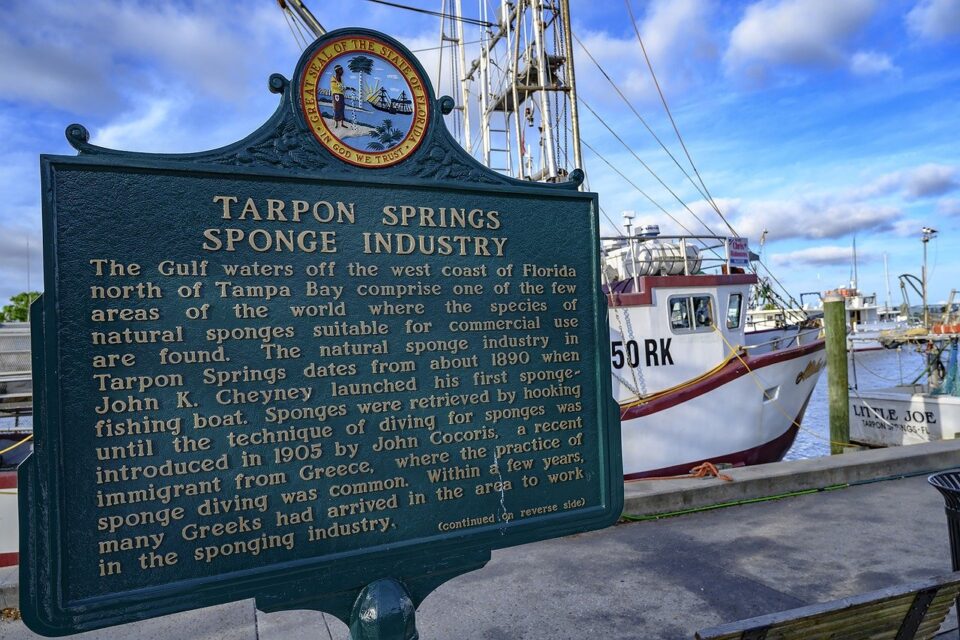 1) Tarpon Springs, Florida
Sorry Astoria, but Tarpon Springs takes the cake as the Greekest place in North America. A century-plus continuous Greek presence, the smell of real salt water and quaint fishing boats dotting the harbor with names like "Anastasia" and "Agios Nikolaos" make this Florida fishing village our top choice. Add to this a living presence of sponge fisherman whose parents and grandparents came from far-flung Greek islands with second, third and fourth generation descendants carrying on the traditions of their ancestors. A Greek American U.S. congressman named Gus Bilirakis representing the district is also a huge plus, not to mention a Greek-born mayor named Chris Alahouzos from, you guessed it, Kalymnos.
---
Is The Pappas Post worth $5 a month for all of the content you read? On any given month, we publish dozens of articles that educate, inform, entertain, inspire and enrich thousands who read The Pappas Post. I'm asking those who frequent the site to chip in and help keep the quality of our content high — and free. Click here and start your monthly or annual support today. If you choose to pay (a) $5/month or more or (b) $50/year or more then you will be able to browse our site completely ad-free!

Click here if you would like to subscribe to The Pappas Post Weekly News Update