Six-month-old Elias was diagnosed with an incredibly rare immune disorder called NEMO deficiency syndrome. It's so rare that he is only the 22nd person in America to be diagnosed with the disorder.
Elias is in desperate need of a bone marrow transplant from a donor of Greek descent and currently has no match on the registry.
Time is of the essence for Elias, who is kept in sterilized isolation to prevent him from coming in contact with even the most minor of illnesses, which for him could be fatal, his mother Evelyn Argirokastritis said.
Doctors are especially worried that it is the season for RSV, or respiratory syncytial virus, Argirokastritis said.
"If he were to get the respiratory infection that's going on, it could be lethal," she added.
The family feels "helpless" that they are not a match and "can't do anything" for Elias, Argirokastritis said. After none of Elias' extended family turned out to be a match either, Argirokastritis turned to Be the Match, the national registry for bone marrow donations.
Now, the family, who lives in Macomb County outside Detroit, is hosting "Be the Match" events in Detroit to help expedite the search. All that's needed to see if you're a match is a few swabs from a kit and about 20 seconds.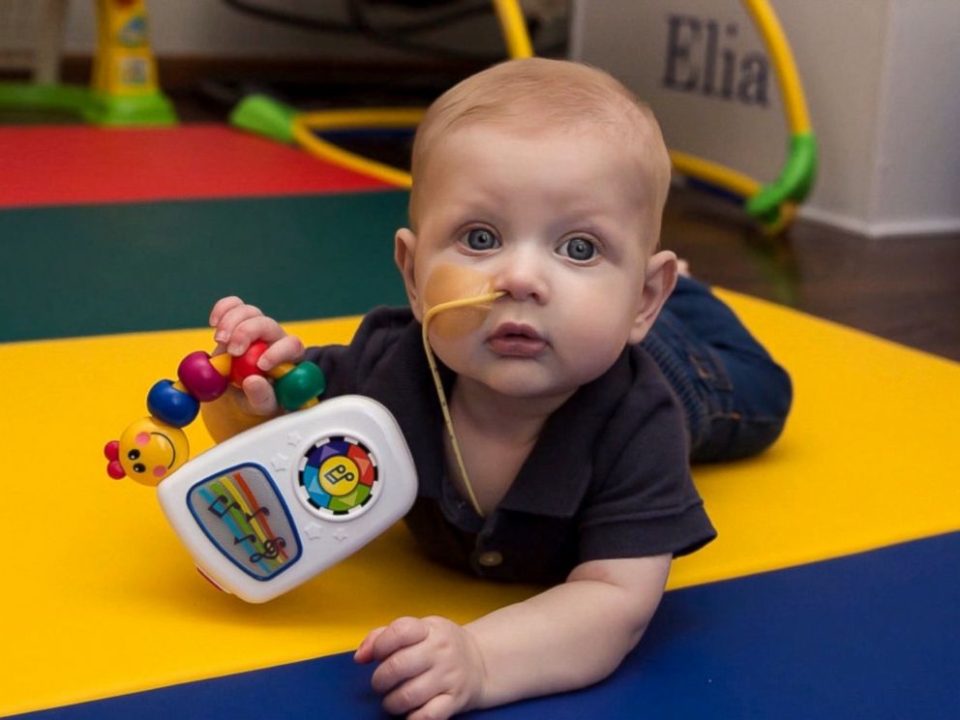 "He needs just the smallest amount of bone marrow from you to help him live a full life," Argirokastritis explained.
The mother is pleading with potential matches to get tested to help save someone's life.
"Everyone could be a hero," she said. "You don't know who's out there waiting for you, who's been spending the last three, four years in a hospital just waiting for you."
The test is simple and only requires a swab of saliva from inside the mouth.
*****
Since you're here… I have a small favor to ask.
More and more people than ever before are reading The Pappas Post and despite increasing costs to maintain the site and provide you with the quality content that you deserve, I will never "force" you to pay for our website or add a paywall. I believe in the democracy of the internet and want to keep this site and its enriching content free for everyone. But at the same time I'm asking those who frequent the site to chip in and help keep it both high quality— and free. We've implemented a "free-will" annual subscription for those who want to support our efforts. I guess it's fair to call it a philotimo subscription… because you don't have to do it but it's really the right thing to do if you love the site and the content we publish. So if you like The Pappas Post and want to help, please consider becoming a "philotimo subscriber". Click here to subscribe. If you'd rather make a one time donation, we will gladly accept any amount, with appreciation. Click here to donate any amount.