Multi-billion-dollar food giant Dole Foods has added a new product to its already impressive long line of edible items it sells to grocery stores throughout the nation.
The new chopped salad contains romaine lettuce, feta cheese, sweet onion pita chips, herb oregano seasoning and a vinaigrette dressing.
The name of this new concoction?
A Chopped Greek Salad.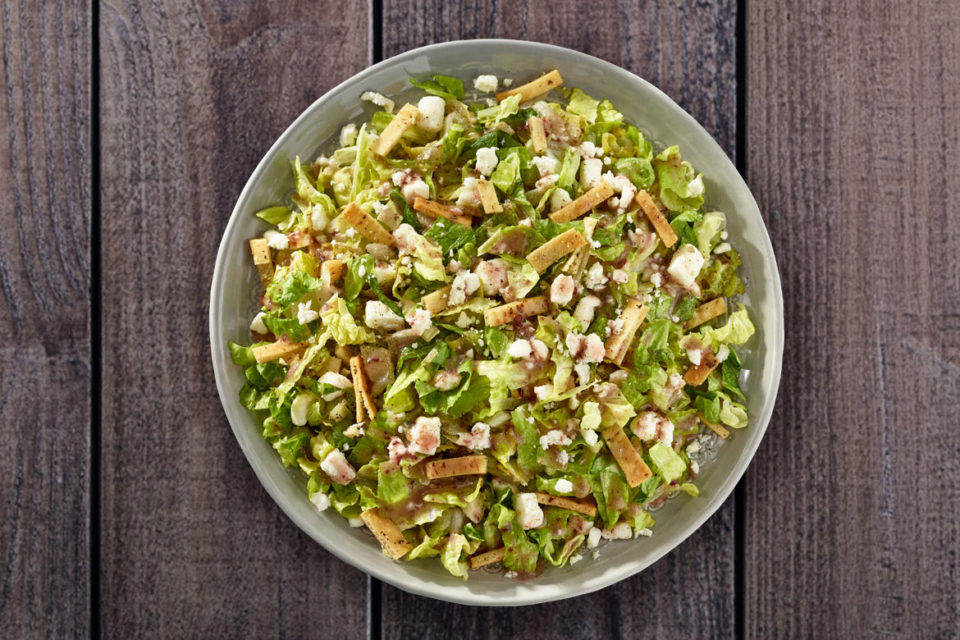 Yes, a Greek salad with lettuce. And pita chips.
The new salad mix is shipping nationwide, according to a news release by the company that enthusiastically welcomed the new "Greek" salad into their product line.
"The new Dole Chopped Greek Kit represents the next step in two simultaneous consumer salad trends: the growth of Greek and the overwhelming public preference for chopped," Dole director of marketing Lisa Overman said in the release.
*****
Since you're here… I have a small favor to ask.
More and more people than ever before are reading The Pappas Post and despite increasing costs to maintain the site and provide you with the quality content that you deserve, I will never "force" you to pay for our website or add a paywall. I believe in the democracy of the internet and want to keep this site and its enriching content free for everyone. But at the same time I'm asking those who frequent the site to chip in and help keep it both high quality— and free. We've implemented a "free-will" annual subscription for those who want to support our efforts. I guess it's fair to call it a philotimo subscription… because you don't have to do it but it's really the right thing to do if you love the site and the content we publish. So if you like The Pappas Post and want to help, please consider becoming a "philotimo subscriber". Click here to subscribe. If you'd rather make a one time donation, we will gladly accept any amount, with appreciation. Click here to donate any amount.