Since 2012, Lay's potato chip company has been inviting chefs and chip connoisseurs to come up with unique twists to potato chips. Through their "Do us a Flavor" contest, they have invited people to submit flavors and win $1 million and a chance to see their flavor distributed worldwide.
This year's four finalists are "Southern Biscuits and Gravy," "Kettle Cooked Greektown Gyro," "New York Reuben" and "Wavy West Coast Truffle Fries."
Naturally, we're rooting for Greektown Gyro— but the Greek-inspired flavor is up against some heavy competition.
The Greektown Gyro flavor was submitted by James Wagner, an 18 year-Air Force professional, who has traveled the country and abroad, traveling the country and abroad and discovering local tastes at each stop on his journey. While abroad, James discovered his fondness for Greek cuisine, so when he moved to Wichita Falls, Texas, he immediately sought out the closest gyro specialty restaurant. As it turns out, there is one right outside the Air Force base gate. His flavor inspiration comes from his regular visits to that restaurant.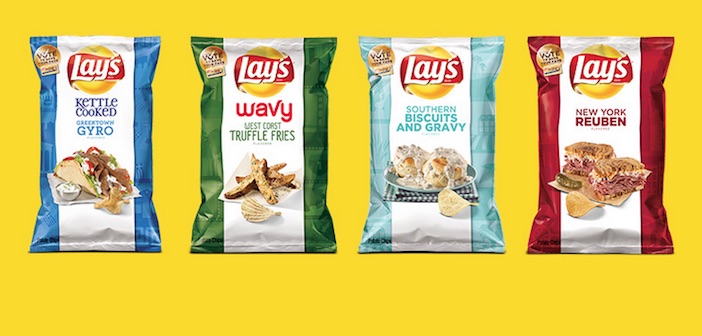 Last year's flavor finalists were Cappuccino, Bacon Mac & Cheese, Wavy Mango Salsa, and Kettle Cooked Wasabi Ginger (which wound up emerging victorious).
Voting begins on Monday, July 27, 2015 on the website: Do Us a Flavor.