Not all old Olympic Airlines jetliners are wasting away on the tarmac of the old Athens Airport.
One of them, a Boeing 727 retired jet made its way to Portland, Oregon where one man has transformed the old airliner into his home.
Bruce Campbell, a retired electrical engineer wants to change the behavior of mankind by showing how we can recycle old things into new and practical— and livable ones.
For about $220,000, which included flying the plane to Portland's commuter airport and towing it to his property – he purchased the Greek airliner that logged about 40,000 flights in its heyday.
But he got more than he thought in this old rust bucket. He didn't learn until much later that his new house had quite a history.
Down the aisles once walked Jacqueline Kennedy Onassis herself when her then husband— Aristotle Onassis was transported to his final resting place in March of 1975.
He compared the registration number of his house/plane to images he found online and it was a match— this was the airplane that transported Onassis' coffin to Greece, after he died in France.
See the images below, including the image of the arrival of Aristotle Onassis' coffin in Greece in 1975.
The arrival of Aristotle Onassis' coffin in Athens, Greece

Bruce Campbell's Airplane Home in Oregon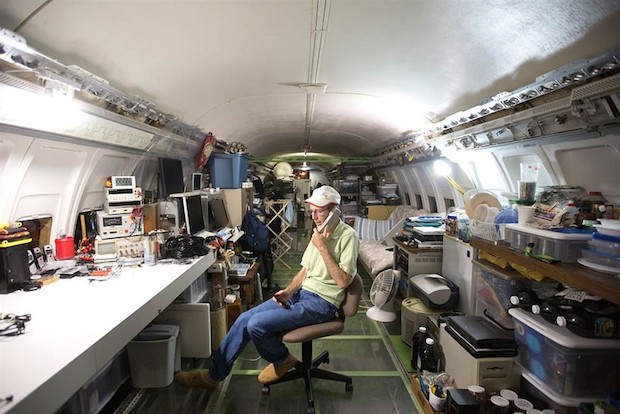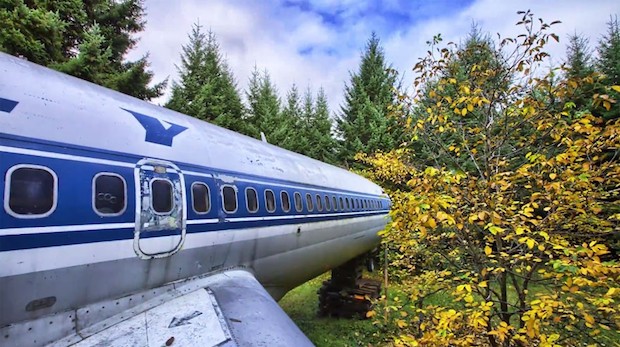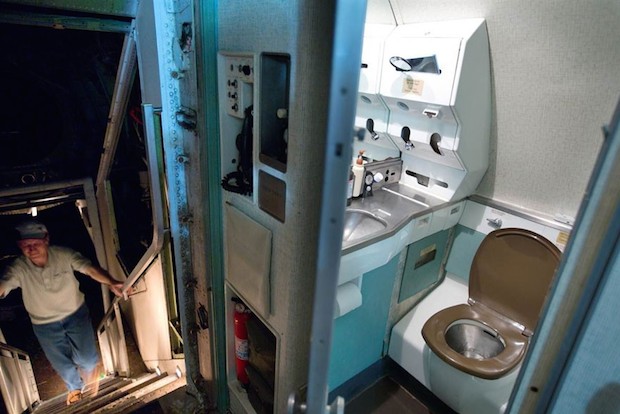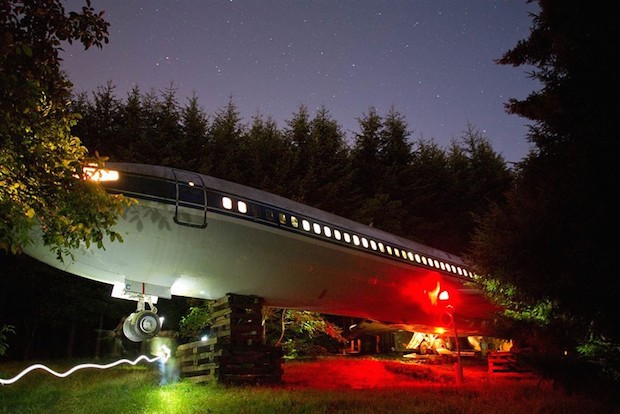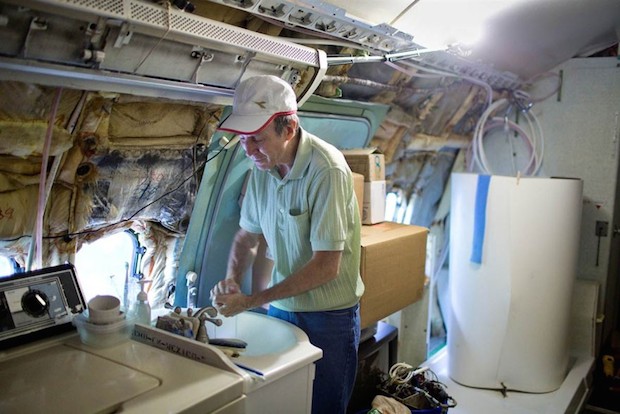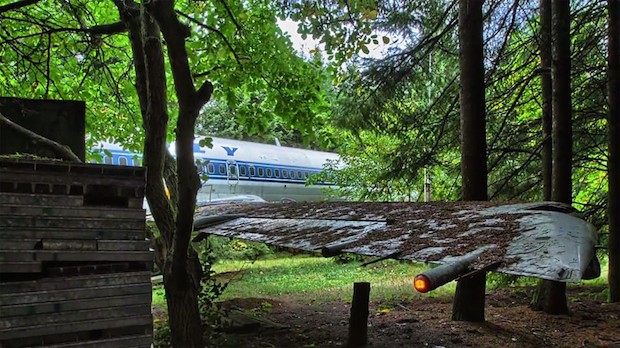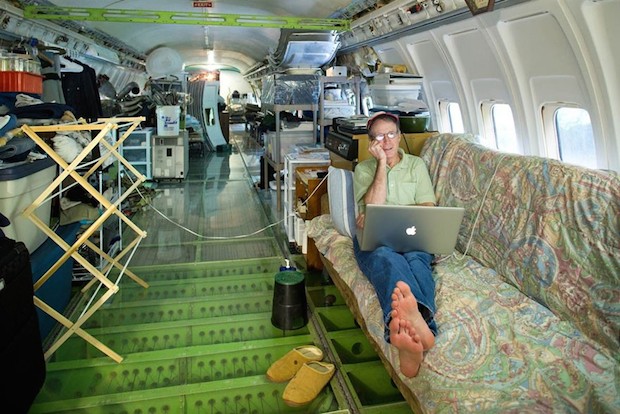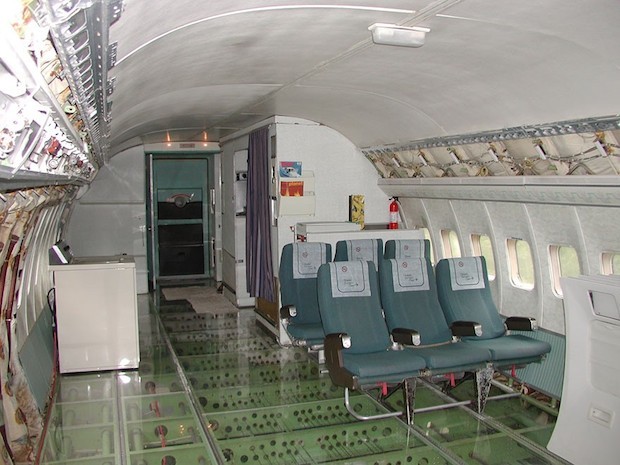 *****
Since you're here… I have a small favor to ask.
More and more people than ever before are reading The Pappas Post and despite increasing costs to maintain the site and provide you with the quality content that you deserve, I will never "force" you to pay for our website or add a paywall. I believe in the democracy of the internet and want to keep this site and its enriching content free for everyone. But at the same time I'm asking those who frequent the site to chip in and help keep it both high quality— and free. We've implemented a "free-will" annual subscription for those who want to support our efforts. I guess it's fair to call it a philotimo subscription… because you don't have to do it but it's really the right thing to do if you love the site and the content we publish. So if you like The Pappas Post and want to help, please consider becoming a "philotimo subscriber". Click here to subscribe. If you'd rather make a one time donation, we will gladly accept any amount, with appreciation. Click here to donate any amount.