When it comes to Greek herbs, good things come in threes: oregano, thyme, and sage. These herbs make up the holy trinity of herbs!
Whether you plan to use each herb separately or want to combine the herbs together to flavor your food, you can't go wrong with using Greek herbs. Greece has the ideal climate for growing herbs that retain their flavor and are rich in nutrients. 
Additionally, in ancient Greece, these herbs symbolized happiness, joy, bravery, and courage, to protect your household and help you live an exuberant life!
Read on to learn more about each herb, its uses, health benefits, and more!
1. Oregano
The Greek goddess Aphrodite created oregano in her Mount Olympus garden during ancient Greece times. Oregano then became a symbol of happiness and joy at life's special milestones and a staple of the Mediterranean diet!
Oregano contains antioxidants like carvacrol, thymol, and rosmarinic acid to protect your body from oxidative stress damage. [1] It may also help improve digestion, support your immunity, and prevent cancer! You can read more about oregano's health benefits in this article.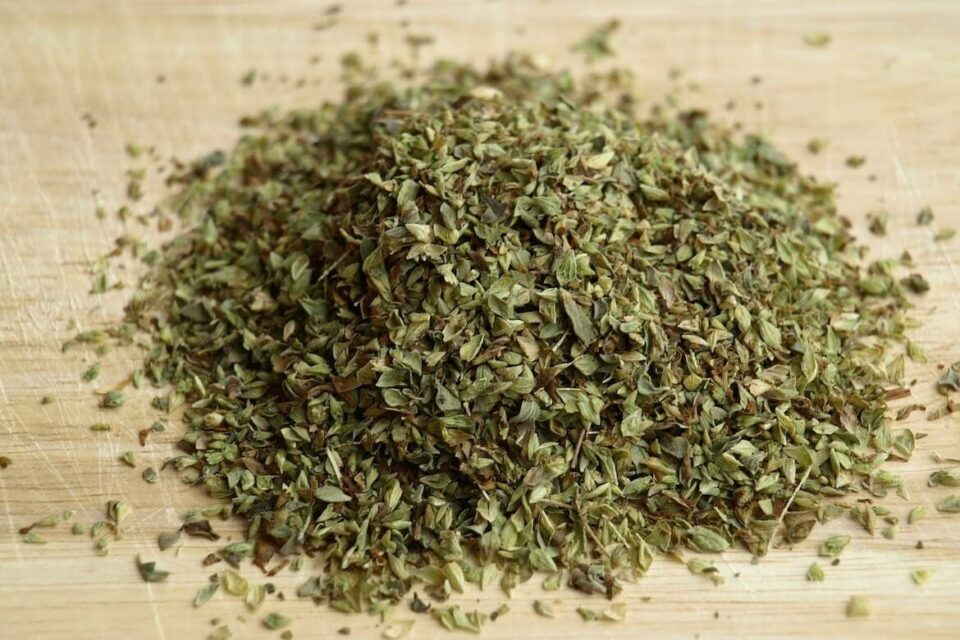 Greek oregano has higher antioxidant content from essential oils, so for optimal health benefits, make sure to choose oregano that states that it's made in Greece.
You can use oregano to make pesto, bread, or as a spice to main dishes and sides. Additionally, try drinking oregano in tea or applying it to your skin!
2. Thyme
It's thyme to learn more about thyme.
In ancient Greece, thyme symbolized courage and bravery. In addition to its use as herbal medicine by physicians like Hippocrates, Greeks burned it as an incense and added it to hot baths.
Thyme is rich in nutrients like vitamin A, vitamin C, copper, iron, calcium, manganese, and more. It contains an essential oil called thymol that can also relieve pain, fight off ailments, improve your digestion, and keep your skin clear. Read more about thyme's fantastic health benefits here.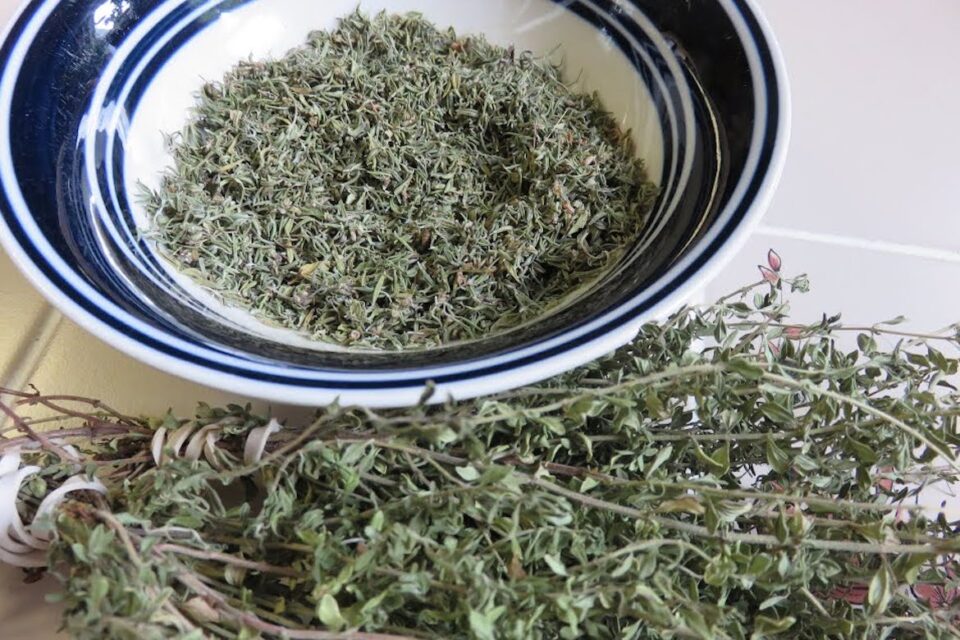 There are many ways to enjoy thyme. Given its distinctive taste, you can add it to your favorite dishes, drink it in the form of an herbal tea, or gargle it as a mouthwash! It also has a great minty aroma, so you can apply it to your skin as a tincture or keep it around the house in a candle or diffuser.
3. Sage
Although sage might be an ancient Greek herb, it's phenomenal for your modern brain.
Ancient Greeks used sage to fight off illnesses, support women's health, and reduce inflammation. They added it to foods and drank it as part of an herb tea.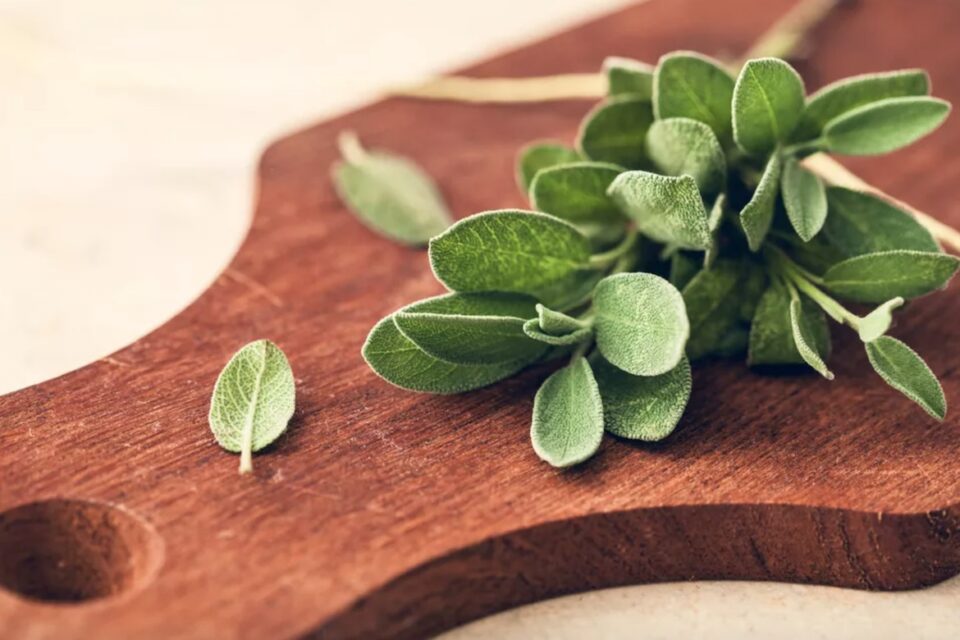 New research now shows that sage can help reduce the risk for Alzheimer's disease [2], improve mental health, fight off free radical damage, and help you retain and learn more information [3]. You can read more about sage's brain-boosting effects here.
Sage is perfect for flavoring poultry or soups, where a balance of flavors is beneficial. Additionally, you can drink sage as a tea. Be sure to choose Greek sage as it tastes better than common sage.
The bottom line
Oregano, thyme, and sage. These are all sacred Greek herbs that flavor your foods while providing you with wonderful health benefits and bringing you joy and courage!
If you're looking to improve your health this year, try incorporating some Greek herbs into your cooking or herbal tea routine today.
---

Click here to shop olivegrovemarket.com
---
References
Lopresti AL. Salvia (Sage): A Review of its Potential Cognitive-Enhancing and Protective Effects. Drugs R D. 2017;17(1):53-64. doi:10.1007/s40268-016-0157-5
---
About the author
Chrissy Arsenault, MBA, RDN, LD, is a registered dietitian nutritionist and licensed dietitian based in Indianapolis. She obtained her bachelor of science in nutritional science at Cornell University and her MBA at Indiana University Kelley School of Business. She is the founder and CEO of a nutrition communications firm called Pink Pamplemousse LLC, where she creates engaging nutrition and wellness content for clients. She has also coached clients on various health conditions including heart disease, obesity, digestive issues and diabetes over the last seven years. Visit Chrissy's website.
---
Is The Pappas Post worth $5 a month for all of the content you read? On any given month, we publish dozens of articles that educate, inform, entertain, inspire and enrich thousands who read The Pappas Post. I'm asking those who frequent the site to chip in and help keep the quality of our content high — and free. Click here and start your monthly or annual support today. If you choose to pay (a) $5/month or more or (b) $50/year or more then you will be able to browse our site completely ad-free!

Click here if you would like to subscribe to The Pappas Post Weekly News Update